Greener Rental Units Emerge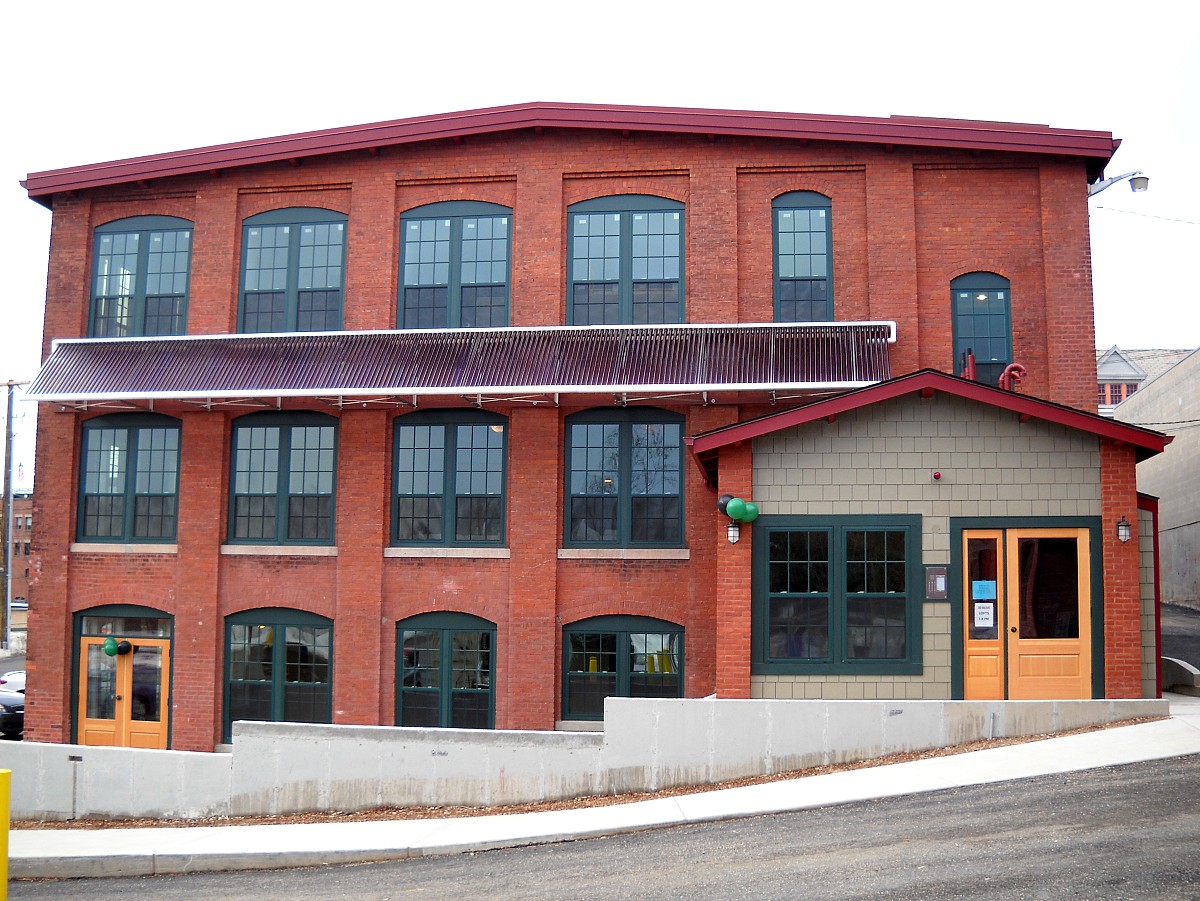 Mark Zaccheo is at the forefront of a growing trend to create rental units that make the most of green technology. "In ten years, if you don't have an energy efficient building, you won't be able to compete. Tenants are smart," said Zaccheo.
Zaccheo said he has been interested in solar energy and conservation since he was a child. "I wanted the energy efficiency, but I also wanted people here to be comfortable," he said.
Zaccheo, of Greenfield, along with his wife Barbara, held an open house recently to show off their latest project, Olive Street Lofts. The building, once an old factory building which last was the home of a discount grocer before falling into disrepair, is now a model of efficiency, rated Energy Star 2. "If it weren't for all the large windows, we would have been able to make it an Energy Star 3," said Zaccheo.
The project, which has taken a little over a year to complete, boasts a wide array of energy efficient components.
Solar Hot Water
The hot water for the 16-unit apartment building is provided by 180 solar thermal evacuated tubes filling two interior 100-gallon tanks. In addition, there is a 1,000-gallon tank buried in the ground. The system uses the heat from the sun to heat up a liquid which then transfers the heat to hot water tanks to be used for showers, laundry, etc.
Solar Photovoltaic
The electricity for all of the common area lighting, parking lots, boilers, elevators etc. will be provided by solar panels on the roof.
Duel Flush Toilets
Giving the user the option to select a flush for liquid or solid waste, Zaccheo said that based on just five flushes a day per apartment, about 11,680 gallons of water per year will be saved.
High Efficiency Viessman Modulating Natural Gas Condensing Boilers
The Viessman boilers are estimated to be 95 percent efficient, compared to most other boilers that operate at about 80 percent efficiency. The system is able to modulate how hot the water is heated depending on the outside temperature. Many types of boilers maintain a constant temperature of about 180 degrees, regardless of the outside temperature or the demand inside. The Viessman boiler, for example, will heat the water to 80 degrees on a 60 degree fall day and or 180 degrees on a very cold winter day.
Radiant Hot Water Panel Radiators for Heat
"It's natural gas, forced hot water in each radiator. Each room is zoned so you can really control the temperature in each room," said Zaccheo. He added that the panels create a very even, comfortable heat, so if you like to sleep cool, but want the bathroom a little warmer, it's easy to control.
Extensive LED Lighting and Compact Fluorescents
Zaccheo said that some LED's use 90 percent less electricity than incandescent bulbs and are instant on and dimmable, which most compact fluorescents are not. The LED parking lot lights use 23 watts compared to 150 watts in comparable fixtures. For the hallways, which the lighting must remain constant 24/7 Zaccheo uses LED lighting that uses 10.5 watts and produce the same amount of light as a 60 watt incandescent bulb. An LED light lasts 35,000 to 50,000 hours as opposed to the average 750 hours of an incandescent bulb's life, saving on costs and maintenance. In fact, incandescent bulbs are going the way of the dinosaur as reported in a recent Boston Globe article, as of 2012, 100 watt incandescent bulbs will be phased out, with the rest in coming years.
In Addition
The list of energy efficient components in the building is long but include, triple pane windows, all Energy Star appliances, a highly insulated roof, and five inches of soy-based spray foam insulation in the walls.
Zaccheo said he is also looking to create special parking spaces for electric cars and a composting and recycling system.
Comments from the Open House
Ann Hamilton, Director of the Franklin County Chamber of Commerce, attended the open house. Over 175 potential renters and interested parties came to view the remodeled building. "It's a sign of the times. He (Zaccheo) took a lot of care and effort to make the apartments as energy efficient as possible. The apartments all have character and charm as well and they all rented within a week," said Hamilton.
"It's so exciting to see. These apartments have really set a new standard," said Diana Weaver of Greenfield. Weaver added that she wanted to also see the differences between the Olive Street Lofts and an apartment her son is currently renting. "It's amazing to see the differences between this and the apartment my son is renting for the same price," said Weaver.
Armando Leone, of Greenfield, who was looking for an apartment for his mother, was impressed with the "up look" of the building, which includes gleaming hardwood floors, cherry cabinets, and granite kitchen countertops. "The huge windows let in so much natural light, I am sort of in awe," said Leone. The units even include a 55" flat-screen TV.
Zaccheo said he will be working on his next renovation project soon, which he estimates will take about 1 ½ years to complete. "The next one has less windows in it, so I should be able to bring it up to an Energy Star 3 rating," said Zaccheo.
Cris Carl is a Networx staff writer. Read more articles like this one or get help with your home project on Hometalk.
Looking for a Pro? Call us at (866) 441-6648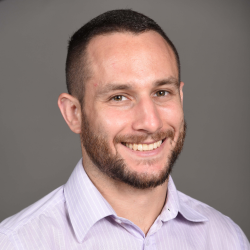 Landscaping Average Costs
Top Cities Covered by our Landscapers