Green Your Wallpaper!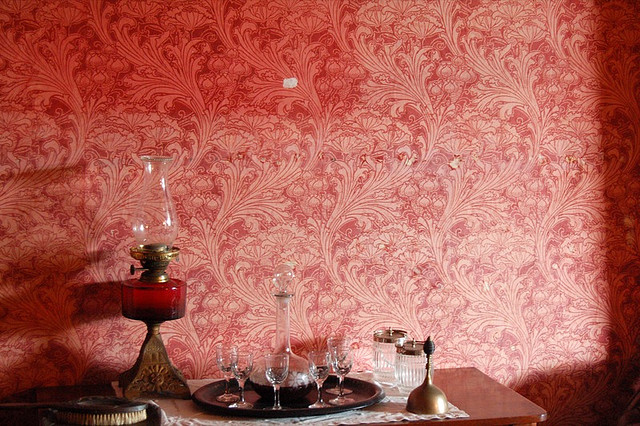 Wallpaper feels like it's going out of style in many corners of the world, but it's actually pretty great stuff -- as long as we're not talking horrible floral patterns from the 80s, that is! However, there's a wee problem: commercial wallpaper actually isn't that great for the environment, or for you. Can you have your cake, er, wallpaper, and eat it too?
Yes, thankfully. (Though seriously, we don't recommend eating wallpaper or wallpaper paste, even if it's environmentally-friendly, okay?)
Here's the lowdown on why wallpaper's a problem: it emits volatile organic compounds (VOCs), much like many types of paint do. They're the result of the materials used in both the wallpaper and the adhesives. The problem is that these compounds are bad for the environment, and not very healthy for you and your family (including your four-legged family members) to be inhaling. Furthermore, wallpapers often aren't made from sustainable forestry sources, which is bad news.
Ecological wallpaper is distinctive for a number of reasons. The first is the adhesives, designed to be VOC-free, healthy, and safe for use. The paper itself is made from a mixture of recycled materials and wood products from responsibly managed sources: some green wallpaper actually bears certifications from third-party agencies like the Forest Stewardship Council. In addition, coatings like clay are used to help the paper resist mold and make it easy to clean, eliminating the need for harmful vinyl and plasticized coatings.
Often, "green" seems to mean "boring," and we're pleased to report that this isn't the case with ecologically-friendly wallpapers. They come in a huge range of patterns and designs including matte and glossy, flocked and otherwise, and the colors, prints, and design accents are bright, colorful, and fun. There's lots of room for design inspiration with green wallpapers, allowing you to switch up rooms with bold new color...while making sure to protect the environment.
We know that installing wallpaper is a big commitment, and you might be a bit hesitant after seeing the results of bad wallpaper installations (including, perhaps, hideous papers you've had to take down in your own home). That's why temporary papers are available to let you try on the look and feel of wallpaper so you can decide if it's for you. If you're nervous about doing it yourself, a handyman can help you with the process -- and we highly recommend hiring a pro if you're worried, because when wallpaper hanging goes wrong, it can go wrong really fast.
Caring for ecologically-friendly wallpaper is much like managing other wall coverings. If something spills on it, you'll want to wipe it off with a damp sponge or towel as soon as possible, and follow by gently pressing a dry towel against the wall to absorb moisture. Keep the humidity in your home low to minimize mold (lower humidity also equals lower heating bills, more comfortable for everyone in the house, and better health for people with respiratory conditions), and if wallpaper starts to peel or lift, repair it promptly so it won't tear.
If you weren't considering wallpaper before because you were worried about its environmental effects, consider adding it to the list of possibilities for your Miami remodel or new construction. Wallpaper can be a great way to spice up a room, or a whole home!
Katie Marks writes for Networx.com.
Looking for a Pro? Call us at (866) 441-6648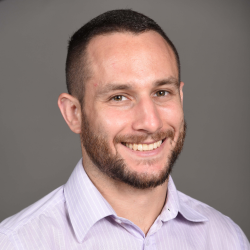 Top Cities Covered by our Carpenters