Garage Door Openers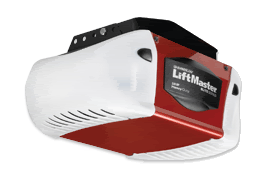 Liftmaster 3595
3/4 HP
Carriage House
Garage Door Opener
Automatic garage door openers became popular in the 1970s and have evolved into a huge market with a plethora of different kinds of automatic garage door openers for residential and commercial garages. Automatic garage door openers took the inconvenience out of having to get out of the car to manually open the garage door. Many garage door openers can be installed by seasoned do-it-yourselfers, but for most, installation should be left to the experts. When safety is such an important issue, as it is with garage doors and garage door openers, it's simply better to leave it to the experts.
There are four types of garage door openers: chain drive, belt drive, screw drive and jack-shaft. Each type operates differently and your specific needs will guide you to the best opener for your garage door.
Things to consider when shopping for an opener:
Do you want additional safety features for your opener? This is especially important if you have young children.
Are you looking for a very quiet opener?
Do you live in a climate with extreme temperatures (in which a screw drive opener would be the best choice)?
Do you need remote access?
Does your garage facilitate ceiling installation of the opener, or do you have cathedral ceilings (which would make a jack-shaft the best choice)?
What is your budget? Chain-drive openers are the least expensive of the four choices.
Chain Drive
Chain-drive openers are the most popular of the four types of garage door opener. They are the least expensive. Although they are the noisiest of the four types, they are extremely durable and are a solid garage door opener choice.
Belt Drive
Belt-drive openers are quieter than chain drives because they use rubber belts. They cost a bit more than chain-drive openers and are best for those with living spaces on top of or next to the garage. There are also limited vibrations associated with this opener type.
Screw Drives
This garage door opener type is often used in climates with extreme temperatures since they are built to withstand temperature changes. Screw-drive openers won't suffer from frozen chains or other weather-related issues. The tracks are plastic-lined and there is very little maintenance involved.
Jack-shaft
Jack-shaft drives are great for eliminating that big garage door opener box on the ceiling of your garage. Jack-shaft openers are installed on the side wall of your garage and are perfect for garages with tall ceilings. Another perk is that they are super quiet.
If you are unsure about which garage door opener is best for your garage, then find a local garage door contractor who can help you decide.
Looking for a Pro? Call us at (866) 441-6648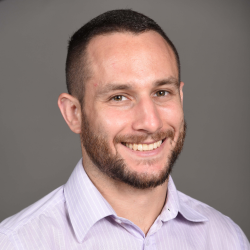 Garage door Average Costs
Top Cities Covered by our Garage Door Pros