Fun Fall Crafts: Decorate Your Home with Autumn Fruit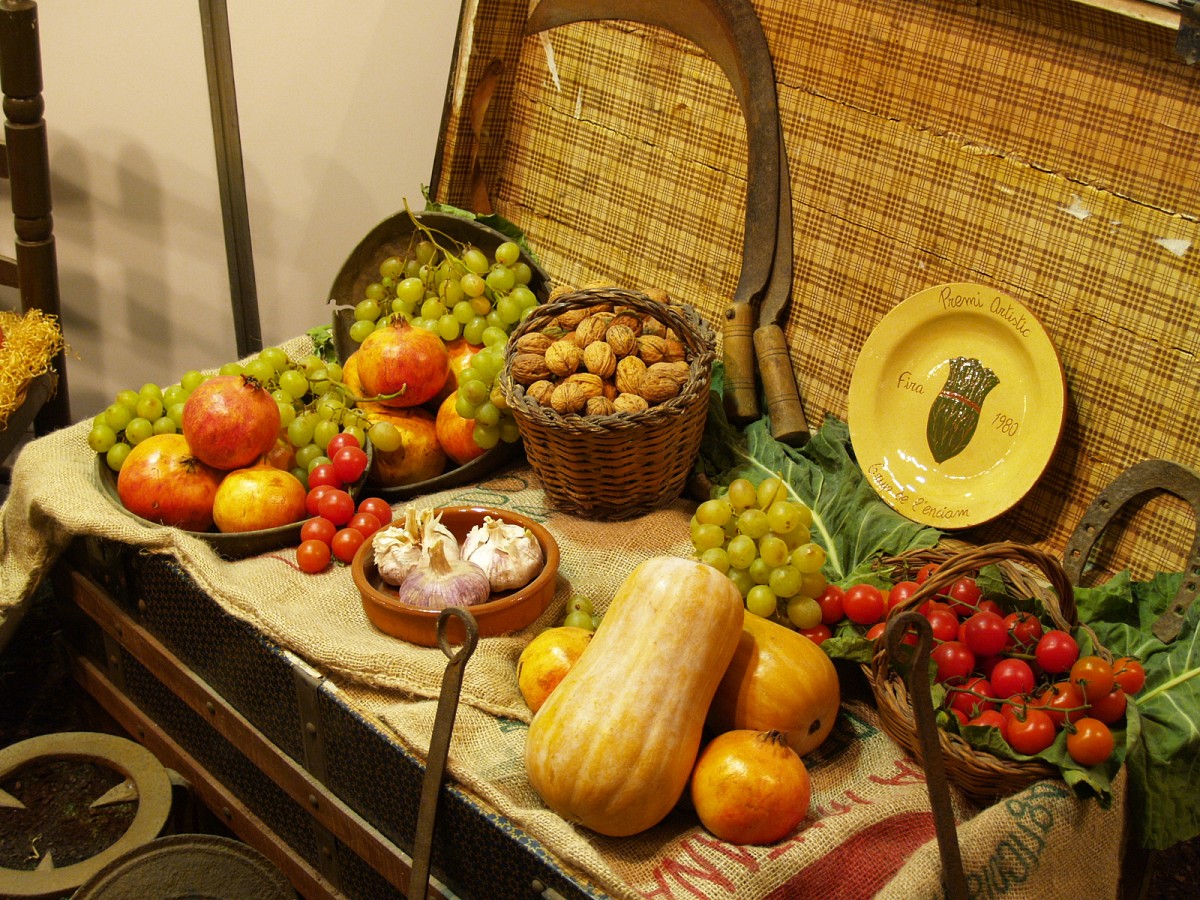 With the change of season, you're probably looking for fun fall crafts, as well as a few home decor touches that say "Autumn." Why not combine the two to create seasonal, eco-friendly, easy to make, and, most of all, charming and welcoming … just like your house? Decorating with fall fruits is not only eye-catching and fun, the green part is that when you're done with them, you can repurpose the fruit as part of a healthy meal.
Fruit Bowl
Super simple and eco-friendly: Fill a pretty bowl with a pleasing array of fall fruit in various shapes, colors, and sizes. Put it on display in your living room or foyer. Choose fruit that will stay good for a week or so (how about rich red pomegranates?) or change it out frequently. If you want to encourage family and guest to snack on the centerpiece, add a fruit knife and a pile of attractive cocktail napkins or small plates.
Message
Lots of fun fall crafts feature cute written messages (maybe because we associate the season with back-to-school time and ABCs). Broadcast a timely greeting using firm fruit. Stick cloves into quinces or pears to spell out "Happy Birthday," "Welcome Home," or "TGIF." When everyone has got the message, remove the cloves and simmer up a pot of old-fashioned applesauce. Not crazy about applesauce? Tie labels to the fruit stems, instead. If you're stuck for words, "I love you" is perfect for a multitude of occasions.
Bouquet
Mingle several branches of lovely fall berries such as black chokeberries or elderberries with late-blooming flowers as a unique bouquet. After a few days, turn these dusky fruits into a delicious batch of homemade freezer jam ... so you can savor the sweet-sour tang of autumn for months to come.
Wreath
No longer just for Christmas, wreaths are a lovely way to adorn the front door all year round. Attach fruit to your greenery for a colorful accent that changes with the season. Deep orange persimmons create an interesting note in crisp New England fall weather. For a touch of whimsy, why not hang the wreath on your Philadelphia garage door? If you're using hachiya persimmons, you can leave the wreath to ripen for a couple of weeks.
More Outdoor Decor
While the weather is still mild enough that you can enjoy your outdoor space, raise your spirits by placing a few pops of bright fruit here and there. Hard-shelled squash like acorn and butternut (as a seed pod, squash is a fruit, after all) are great for this, because they are colorful and long-lasting. Keep them out of reach of hungry small animals.
Dried Fruit
Dried fruit is ideal for a sweet, homey decoration that will last from autumn into winter. Layer dried apples, prunes, and apricots in a crystal glass for a delightful dinner table embellishment. Or hang strings of homemade dehydrated citrus slices by your kitchen window to show off their jewel colors.
Jam
If you preserved summer's bounty in the form of luscious jams and jellies, don't be shy to show off the results of your hard work. Decorating Mason jars is one of the most fun fall crafts we know. Try topping the jam jars with cute little DIY gingham bonnets and use them as part of an autumn harvest vignette.
Laura Firszt writes for networx.com.
Updated September 20, 2018.
Looking for a Pro? Call us at (866) 441-6648