Before You Hire a Flooring Contractor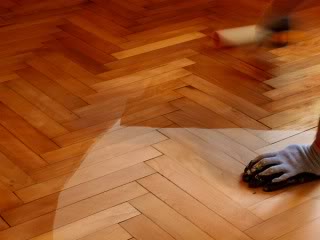 Source: Rubber Dragon, Flickr.com
You've just got to have that gorgeous red oak hardwood floor. Or perhaps ceramic tile is more your speed. Whatever your choice of flooring, you'll need a professional to install it. Licensed flooring contractors from Baltimore to San Diego will be right at home with whatever material you've chosen, and before long, the floor you've always wanted will be right under your feet. Here are tips to help you find the right flooring contractor for your project.
Get References
If your next-door neighbor or your friend across town has a hardwood or tile floor that's caught your eye, ask for the name of the person who did the work. Was the contractor honest, knowledgeable, punctual? Were his rates reasonable? Did he clean up when the job was done? Was your acquaintance happy with his performance overall?
If you can't find any word-of-mouth referrals, look for a flooring specialist on the internet. Be sure to check online contractor reviews, especially those from neutral third-party sources.
Once you have a short list of contractors, do some follow-up. Make sure that they have up-to-date licenses, insurance and other documentation required by law. For a major project, you might want to do a background check on potential hirees.
Get Estimates
Once you've narrowed down your list, have several contractors come to look at your site and the type of floor material which you've chosen. They will measure the area, calculate the amount of flooring you will need, and add ten percent to cover waste. Ask them how long they think the job will take, whether any background work needs to be done on the existing floor underneath, what accessories will be needed and, of course, the overall cost.
Get It in Writing
Once you have chosen the contractor to do the work, draw up a contract. The contract should include the type and amount of material, any accessories that are required, a starting and ending date for the job, and details of their warranty on flooring and labor. If changes are to be made, make sure to add them to the contract. Both you and the contractor must sign the agreement.
Give It Time
In the case of a hardwood floor, you will need to allow some time for the materials to acclimate to the conditions of the space before starting work. Three days is the minimum period, but check the supplier's instructions fora precise recommendation. Keep the temperature at 68 degrees F and the humidity level between 25 and 50 percent. Make sure that you and your flooring contractor add this factor to the project timeline.
Safety First
Depending on the kind of work that needs to be done, there might be times when part of the floor may not be ready for use or may even be missing entirely. Try to make sure that the flooring contractor is at your home when the children are at school or otherwise occupied. If materials need time to set and should not be walked on for a time – in some cases, such as a concrete floor installation, this may be as long as 48 hours – keep small children and pets away from the work area until the flooring contractor gives the all-clear.
Neatness Counts
If you will be living in the home where the job is to be done, ask the flooring contractor where he will be sawing boards or tile and what precautions he will be taking to control dust. Ask whether any rooms need to be sealed with plastic, whether any vents will have to be sealed off temporarily and who will be responsible for cleanup. It is extremely important to keep your ventilation system clear of sawdust. If a mishap occurs, you will find yourself with the added trouble and expense of calling in a HVAC contractor to deal with it.
Updated May 24, 2018.
Looking for a Pro? Call us at (866) 441-6648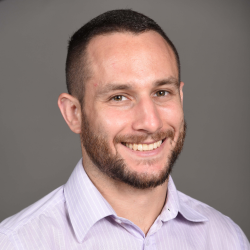 Top Cities Covered by our Flooring Contractors