What Is A Floating Floor, Exactly?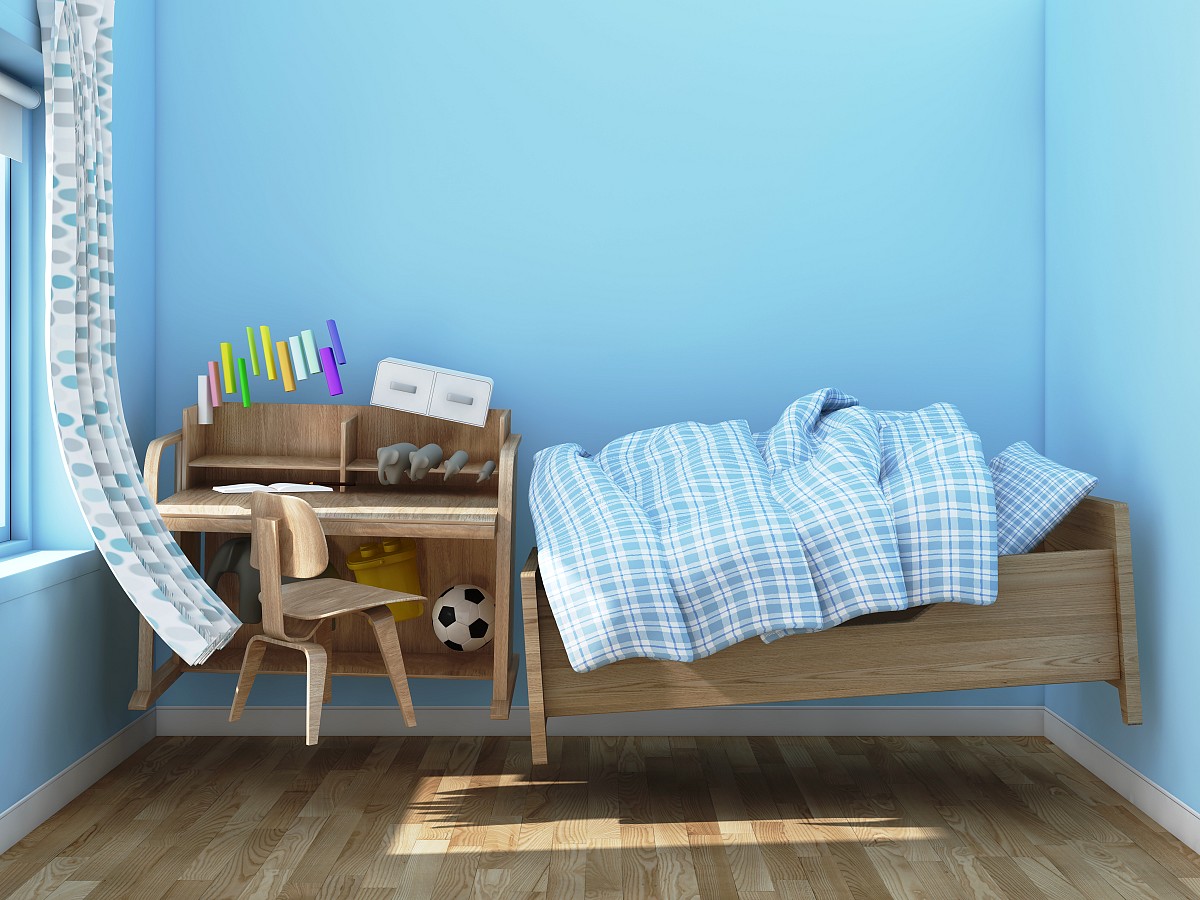 Lately, new types of flooring are very much in the home renovation spotlight. Replacing damaged or outdated floors has a tremendous impact on the looks and comfort of your house, and adds curb appeal as well. "Floating floor" is one of the terms most commonly heard … er… floating around in discussions of easy-to-install floor coverings. Contrary to popular belief, "floating" does not designate a particular kind of material but rather an installation process. So how exactly do you float a floor and what kinds of materials work successfully with this method?
How are floating floors held in place?
Traditionally, flooring was held in place by nailing or gluing it to the subfloor surface. Floating a floor is a revolutionary means of installation, which originated in Sweden in the late 1970s with the development of Pergo™, a reinforced laminate flooring.
Planks to be used for this purpose are manufactured with tongue and groove joints so they can be simply locked together, very much like assembling the pieces of a jigsaw puzzle. No special tools or equipment are needed to install a modern, attractive, new floor … or to remove and take it with you when you move, as is commonly done in Europe.
Which flooring materials can be floated?
The floating process was originally invented for laminate flooring (an affordable product made up of several thicknesses of high-density fiber and/or resin-treated paper, topped with a photographic image of wood grain and a protective transparent "wear" coating). In fact, a major reason why laminate floors have become so wildly popular is that they're simple enough to install as a "weekend warrior" DIY project.
However, both natural hardwood and engineered wood floor planks – not to mention cork, ceramic tiles, and vinyl -- are now also widely available in floating versions which the aspiring home handyperson can easily assemble.

TIP: For best results, acclimate any wooden flooring to your house's temperature for a week or two before it is to be installed.
What are the advantages of floating floor installation?
Besides their ease of installation, floating floors offer numerous other advantages. They can be laid on top of an existing floor (provided that it's basically sound and level), speeding up the process of installation tremendously and adding a layer of insulation, to boot.
Because the planks adhere to each other and not to a layer of subflooring, they do not generally require the use of adhesives, many of which may off-gas toxic VOCs such as formaldehyde. You can find a huge array of styles, colors, and textures in floating floor materials. (Whichever kind you purchase, buy at least 15 percent more than you estimate you'll need, for cutting and for future repairs.)
Are there disadvantages to floating a floor?
Easily updating the look of your home by floating new planks over an existing floor is convenient for sure, but there are two disadvantages to this procedure:
If you float a floor in only one or two rooms of your home, the result will be higher than the flooring in adjoining spaces, and you'll need a threshold or other transitional piece.


You'll add a great deal of weight, should you use a material like ceramic tile. This is a particularly important consideration for upstairs rooms in a single-family residence, as well as in condos on upper floors. In theory, you could remove the existing flooring before replacement, but that increases the complexity of what should be a simple job.
What's more, to repair a floating floor, it's often necessary to unlock several rows of planking in order to remove and replace the damaged section.
Not the DIY type? For help installing any type of floor, hire a reliable flooring contractor.
Laura Firszt writes for networx.com.
Looking for a Pro? Call us at (866) 441-6648