Fix HVAC Leaks Where It Counts Most
You've probably heard plenty about how to maximize your HVAC system by repairing air leaks. This is indeed sound advice, in terms of both reducing your carbon footprint and saving money on utility bills. However, if you are like many homeowners these days, you have only a limited amount of time to devote to home upkeep so you usually resort to a HVAC service for maintenance.. Here's a highly time- and cost-effective way to fix leaks.
The Best Place to Fix HVAC Leaks
The basic principle for fixing leaks: Start at the point in your HVAC setup that has the greatest air transfer, meaning a small leak results in blowing out a large amount of heated or cooled air, or sucking in unconditioned outside air. In a forced air system, that point is the plenum, the box that contains the heating and cooling elements together with a fan. Your plenum will typically be located in an unheated area of the house, such as the attic or garage. Because the plenum is where the greatest air pressure differential is found, it is therefore the #1 place to seal to save energy and cash. Materials for thoroughly sealing the plenum cost about $200 altogether, but will pay for themselves in approximately 6 months.
Supplies You'll Need
For long-term results, seal the plenum with aluminum tape, not ordinary duct tape. Duct tape is backed with an adhesive which is broken down by thermal cycling (repeated cycles of warmer and cooler temperatures -- exactly what you will get in an HVAC system). After you go to the trouble of sealing, duct tape will lose its adhesivity and simply fall off in a year or two. The more expensive alternative, aluminum tape, is resistant to thermal cycling, and will serve you well for 50-100 years. A second important, long-lasting sealant is HVAC mastic, a sticky gum-like substance that retains its flexibility even when exposed to extremes of temperature.
Use aluminum tape to seal joins between two flat, smooth surfaces (usually metal) and mastic for irregular surfaces such as wood. When working with mastic, wear disposable gloves and spread it carefully, since its glueyness makes cleanup difficult. Aluminum tape and mastic can be found at well-stocked hardware stores or through Amazon.
How to Detect HVAC Leaks
Begin to search for air seepage by inspecting the plenum visually for obvious holes or cracks and feeling for drafts. Once these have been patched, you may still have a number of leaks that are harder to spot.
To detect these, a glycerin smoke pencil (also known as a puffer stick) is a handy gadget. This is a battery-powered, handheld device, about the size and shape of a pencil. It heats glycerin to form a plume of non-toxic, non-flammable mist. Pass the smoke pencil over any area that may be the source of an air leak and pull its trigger. If there is a draft or suction, the vapor will move with the air current, indicating that further sealing is needed in that spot.
Although a complete smoke pencil kit costs about $75, it is well worth the price. Not only will it help save you thousands of dollars on utilities over the years, it may even save your life. Although checking for air leaks with a match, candle, paraffin, or stick of incense is frequently recommended, do NOT try this hazardous method. As experienced heating and cooling pros will tell you, if sparks are pulled into your HVAC system, they can be circulated throughout your house and cause a major fire. Using a non-combustible smoke pencil is the safe, effective alternative.
Laura Firszt writes for networx.com.
Updated February 18, 2018.
Looking for a Pro? Call us at (866) 441-6648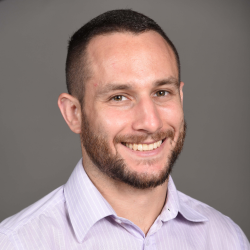 Heating & cooling Average Costs
Top Cities Covered by our HVAC Contractors