Eco-Friendly Garden Flower Arrangement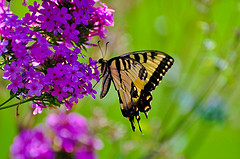 Summer is peak season for gorgeous fresh flowers. What a pleasure to walk through fragrant, lushly blooming gardens in backyards and parks! And what a temptation it is to bring the outdoors inside with lovely floral arrangements from your garden. Just be sure to create your displays in an eco-friendly way.
Making Cut Blooms Last Longer
Long-lasting indoor arrangements mean more flowers will remain outside for all to enjoy – including environmentally essential bees and butterflies.
Extend the life of blossoms you pick by following a few simple steps. Select perfect buds which are newly opening, early in the morning before they have a chance to wilt. Cut stems on the diagonal to encourage water absorption. Remove all lower leaves and thorns that might rot below the water line in your vase or other container. That vase should be scrubbed clean between each use.
Demineralized water is recommended by the University of California Division of Agriculture and Natural Resources, supplemented with an easy, natural homemade plant food of one TBSP sugar, two TBSP lemon juice and ¼ tsp bleach to one quart of water.
Green Flower Arrangement
Display your bouquets in cute repurposed containers like a mason jar or a teapot that's lost its lid. To hold posies in place, try reusable flower pin frogs, which look something like round metal hairbrushes. Avoid floral foam; it is non-biodegradable, off-gases and leaches into the water … and is so toxic that florists are warned to wear gloves when handling it!
Most cut flowers thrive in a cool environment. Place your arrangements out of direct sunlight and away from any heat source. If you live in a very hot state like Texas and turn down your Dallas air conditioning at night, consider refrigerating delicate bouquets.
Preserving Posies
To continue enjoying your delightful flowers after summer's faded to a pleasant memory, why not dry a bunch or two? Choose blooms in prime condition, remove their leaves and tie them into bundles of half a dozen with twine. Then hang upside down in a dry place for two to three weeks.
Pressing is also a simple, traditional way of preserving flowers' beauty. Once again, start with high quality specimens. Flat, non-fleshy blossoms like daisies or anemones work best. Place between several sheets of non-glossy paper; recycled newspaper or old telephone book pages are great. Weight the pile and leave to dry for a week or so. Use the finished pressed flowers to make dainty framed designs – a fun craft for older children.
Living Arrangements
Growing flowers inside your home eliminates the need for cutting. It's also ideal if you live in a condo with no outdoor space. Choose attractive planters – once again, these can be creatively repurposed items like reused food containers or old shoes. Just make sure that your "pot" has sufficient drainage.
Indoor window boxes are easy to care for and when filled with bright blossoms, will provide a large splash of cheerful color. Another green option is to decorate your door or wall with a living flower wreath.
Laura Firszt writes for networx.com.
Looking for a Pro? Call us at (866) 441-6648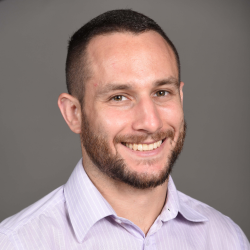 Landscaping Average Costs
Top Cities Covered by our Landscapers