DIY Tiling – Is it Worth it?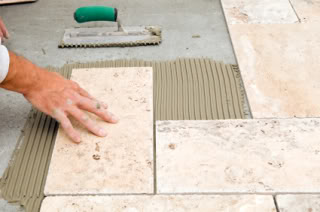 Tile is an excellent choice when you're looking to upgrade your home – whether it's replacing an old, dull-looking floor or brightening up your kitchen work area. Not only is tile eco-friendly, durable and water-resistant, it's also available in a wide range of colors, shapes and sizes. Check out the guide below to decide whether it's worth it to do your tile install yourself or go for the help of a pro.
Experience
Do you have any experience installing tiles? If the answer is no, start small with a project such as a simple backsplash or a decorative tabletop. (TIP: Use mesh-backed sheets rather than struggling to set individual tiles.) As a newbie, you're better off leaving larger jobs like laying tile flooring or tiling your shower to a professional tile installer. The difference between well-installed tile and amateur work will be much more apparent at this scale.
Once you've gained tiling experience, though, you may be ready to take on big projects, depending on a number of other factors.
Proper Surface
The first thing to determine is whether the substrate (plywood sub-floor, concrete floor, wallboard, etc.) is acceptable for the tile job. It's vitally important, especially for floors, that your base be level and sturdy. If this is not the case, or there is sagging or any kind of movement, the likelihood of cracked and broken tiles down the road is great. Prep work could require laying an entirely new floor or resetting the walls and installing a proper moisture barrier, particularly on a ground floor level. All this may be beyond your DIY skill set.
TIP: Often removal of your existing floor is not essential, as long as it's smooth and in reasonable shape. However, laying tile floors on top of cushioned sheet vinyl won't work – because this type of flooring is too spongy and soft to support tiling, it must be removed. The situation is complicated further by the fact that cushioned sheet vinyl may contain asbestos. In such a case, it's definitely time to call a pro.
Layout
"Keep it simple, sweetie," is the perfect motto when you decide whether to tackle a tile installation on your own. An odd-sized space; complex design details, such as an intricate mosaic pattern for your wall; or multiple plumbing fixtures to work around -- bathtub, shower, toilet, vanity, and perhaps a bidet -- all mean more work. Cutting and piecing tile demands patience, skill, and proper equipment (usually either a dry cutter or a wet saw).
Measure the space to be tiled carefully so you'll know the exact square footage (multiply the length times the width/height) and the linear footage. The linear footage is particularly important for walls and backsplashes in order to estimate trim pieces and tile borders. Regardless of tile size and shape, it is nearly always sold by the square foot. If you are buying individual tiles, you will need to calculate their square foot equivalent in order to properly estimate your job.
TIP: One of the last things you want is to run out of material when laying tile, so always round up your measurements upward. Then add another 10-20% for cutting, breakage, and mistakes when installing. If the tile is standard and easy to obtain, you can get away with estimating on the lower end, but if it's on sale or handmade, then go for a 20% cushion.
Hiring a Professional
For advanced tiling projects, hiring a professional tile contractor will save you time and possibly even money. A quality tile installation is likely to add more curb appeal and wear better over time than a cheap, DIY one. Before you hire a pro, do be sure to get multiple estimates and references, and discuss your expectations with him.
Updated December 4, 2017.
Looking for a Pro? Call us at (866) 441-6648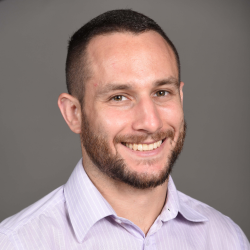 Top Cities Covered by our Tile Contractors