DIY Entryway and Mudroom Storage Furniture
In the house of my dreams, I have a mudroom. What I mean is, in the house of my dreams, I would have an actual room in which one can make the transition from indoors to outdoors. There would be coat racks; there would be shoe racks; there would be storage benches and cubbies; there would be a potting bench. However, I live in the financial real world, a world in which I am not willing to pay more than I can afford in a mortgage. For now, it's making do with a decent rental apartment that doesn't have much in the way of entryway storage. Do you identify with my situation?
If your entryway leaves a bit to be desired, like mine does, there is hope. The hope comes in the form of rudimentary carpentry skills and 3 ideas posted by do-it-yourself bloggers:
a DIY storage bench
carefully arranged prefab storage furniture
and a brilliant IKEA hack.
They address a few common scenarios: when you have a coat closet, but no mudroom; when you have a garage available, but no mudroom; or you want to inexpensively build a custom cubby space and storage bench.
DIY storage bench in a closet: In this project, a wide but shallow coat closet became a full-service mudroom. Megan V. from Our Pinteresting Family, a DIY carpenter in Westminster, Maryland, removed the doors from her coat closet, built a comfortable bench, and mounted coat hooks and a shelf on the wall above the bench. The bench is a simple piece, built out of easy-to-come-by lumber, and finished with a cute DIY cushion. Megan's closet mudroom is a concept that could be applied to houses with underutilized closets adjacent to the front door.
Creating a mudroom in the garage: Say you have a garage that you enter and exit through, but only a narrow foyer once you've entered the house. A practical solution is to use a portion of your garage as a mudroom, as blogger Lori S. of Thrifty Decor Mom did. She cleared the corner of her garage adjacent to the door to her house, and showed her skills as a painter by painting the walls a light, fresh color. Then she installed simple, inexpensive, prefabricated storage items, including racks for shoes and coats. Now she and her children can leave their dirty shoes and wet coats by the door before entering the house.
IKEA hack mudroom cubby unit: This project was created by blogger Kim from The Money Pit (not to be confused with the syndicated radio show). It is one of the cleverest IKEA hacks that I have seen. Kim took "2 Billy Bookcases, 1 Billy Wall Shelf, 1 Smadal TV Console from IKEA and attached them to the wall up against a section of beadboard." The result looks like a very expensive and fancy mudroom storage unit, but it cost her a mere $300.
Chaya Kurtz writes for Networx.com.
Updated July 4, 2018.
Looking for a Pro? Call us at (866) 441-6648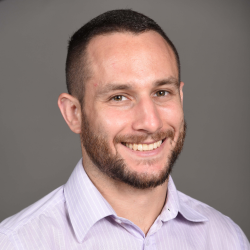 Top Cities Covered by our Remodeling Contractors