How Much Do Custom Kitchen Cabinets Cost?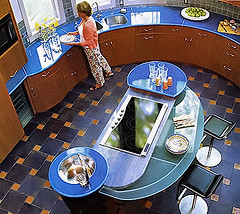 Whether you're replacing old cabinets, remodeling your entire kitchen, or building a new home, kitchen cabinets are a major part of the appearance and expense of your kitchen, with cabinets often eating up half of a kitchen remodel budget.
Depending on the look, size, and layout of your kitchen, the price of custom cabinets will vary greatly. Though more expensive than stock cabinets, custom-built cabinets allow you endless possibilities and specifications so you get exactly what you want, at the best quality. What's more, even years down the road your cabinets will look new, and if you plan on selling your home, custom cabinets will significantly raise its value.
Custom vs. Semi-custom
A set of custom built kitchen cabinets by an expert cabinet maker can run between $15,000 and $50,000 or more for an average-sized kitchen of 10x12 feet. The quality, durability, and precision, however, will be well worth it. A downside to custom-made cabinets is that they take a number of weeks to build. Additionally, your cabinet maker may not include finishes, and a painter may have to be hired separately to coat the doors.
Semi-custom cabinets, though somewhat limited in their options, are a more affordable alternative. You can select from a range of styles, materials, colors, and sizes, but are limited to the choices offered by the manufacturer. Additionally, the cabinet is mass-produced with only minor custom touch-ups, and the quality will be lower than custom-built cabinets. A set of semi-custom cabinets for a 10x12 foot kitchen typically runs between $8,000 and $15,000. Additional features like glass fronts, hand-crafted finishes, exotic woods, and intricate patterns bring up the price.
Cabinets that require special sizes or added specifications, like additional shelves or drawers, will add to the cost. In addition, Kitchens that require special-shaped cabinets will cost more, for example corner cabinets or cabinets for ovens. The type of wood you choose will also affect the price. Typically, kitchen cabinets are made of cherry, maple or oak. Maple and oak are usually less expensive than cherry, especially if you live near Atlanta, the oak capital of the US.
Face-frame vs. Faceless
There are two types of cabinets, face-frame and faceless. A face-frame cabinet has a small border around the edge which adds durability, and can be shaved slightly to fit into a tight space if needed. The downside, however, is that the frame narrows the opening size of doors and drawers. A frameless cabinet, on the other hand, provides more storage room but also costs slightly more money. The majority of kitchen cabinets in the US are face-frame cabinets.
Tips
When selecting a cabinet, make sure to match the color and finish with the style of your home. Country-style homes usually look better with flat-panel cabinets, while a more modern home may incorporate cherry cabinets with frosted glass doors. Proper color selection is also important, and can often bring out the beauty of the floors and countertops.
Custom cabinets are more expensive than prefabricated ones, but when it comes to beauty, quality, durability, and value, there's no comparison. If you think your budget allows for custom cabinets, be sure to get a few estimates from qualified contractors.
Looking for a Pro? Call us at (866) 441-6648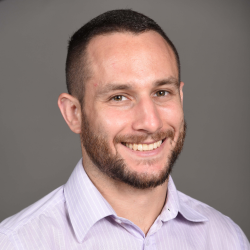 Top Cities Covered by our Carpenters