Concrete Floor Paint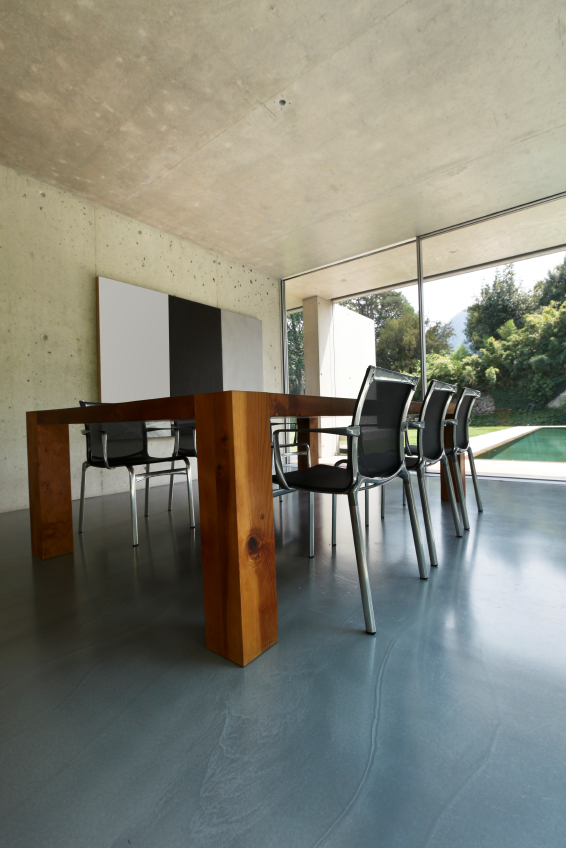 Whether you're trying to turn a residential garage into a cozy domestic space, or renovating an industrial loft into something a little more livable, concrete floors can pose a serious design challenge. They often feel cold, corporate, and uninviting. Not to mention they look so dark and gloomy!
But never fear -- just go out and get yourself some concrete floor paint! This is a product that can take an icy, impersonal room and transform it into hip, happy place to be. Interested in learning more? I thought so!
What is Concrete Floor Paint?
Concrete floor paint (you might hear it called "cement paint") is a very specific type of paint made to adhere to concrete while providing a durable, long-lasting finish. The ideal option for a high-foot-traffic concrete floor would be an epoxy-based paint that's been specially formulated to work with concrete. Water-based versions and oil-based versions are available, but epoxy is the strongest and therefore, your best bet.
What Can You Do With Concrete Floor Paint?
You may be raising a skeptic's eyebrow at the thought of a painted concrete floor looking anything other than downright industrial, but trust me when I say you can have a whole lot of creative fun with a project like this. For example . . .
And, well, you get the idea. The options are endless when you let your imagination run wild.
How to Apply Concrete Floor Paint
Alright, so you're ready to do this. Here are the steps for a professional-looking paint job:
First, you'll need to completely and thoroughly scrub the entire concrete floor with a special concrete and masonry degreasing solution.


Once you've applied the degreaser, rinse it clean several times - until the mop water runs totally clear.


After washing the floor, allow it to dry for several days. The concrete will need to be 100% dry before you proceed.


Sand your concrete floor to remove all old paint and stains, and to level any uneven areas.


Follow the sanding with a thorough vacuuming and a pass with a tack cloth, to pick up every last bit of dust and debris.


Then, fill in any cracks or blemishes with a patch compound made for concrete repair. Allow the patch compound to dry completely before you move on to the next step.


Roll on a primer -- once again, choose a product specially made for concrete and masonry, so that your concrete paint will adhere properly. Use at least one coat, but ideally two. Allow the floor to dry thoroughly after each coat.


When the last coat of primer is totally dry, apply your epoxy concrete floor paint, with a roller or paint compressor. You'll need a minimum of two coats, and as with the primer, make sure that you allow the floor to dry out all the way in between coats.


Finally, apply a masonry sealer. You should use two coats, again allowing the floor to fully dry between coats.
And that's how you take an ugly, commercial-looking concrete floor and turn it into a gorgeous, DIY modern design feature. Good look!
Sayward Rebhal writes for Networx.com.
Updated October 31, 2018.
Looking for a Pro? Call us at (866) 441-6648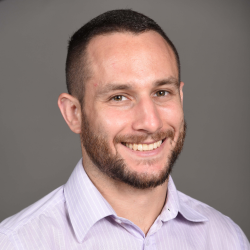 Top Cities Covered by our Concrete Contractors