---
This year we noticed that there were some areas where the paint was wearing off our deck and it seemed like the wood was sort of splintering. We were actually starting to get a couple of splinters in our feet and hands, so that problem needed to be taken care of. Also the deck was kind of dirty, as if it needed a good pressure washing.
To find somebody to do the job for us, I just looked online. I called a couple of different people, but the estimates they gave me were too pricy, and then I found the guy who ended up doing it, Orlin. He gave us a really reasonable estimate and he could do the work soon, so that was why we decided to use him.
He did the whole job within a week. I think he came out to give us his estimate on a Tuesday and then he did the cleaning that Friday and the staining the next Tuesday. So it was all within a week of me calling. After the deck was staining, we had to leave it to dry for 24 hours and then it was fine to use.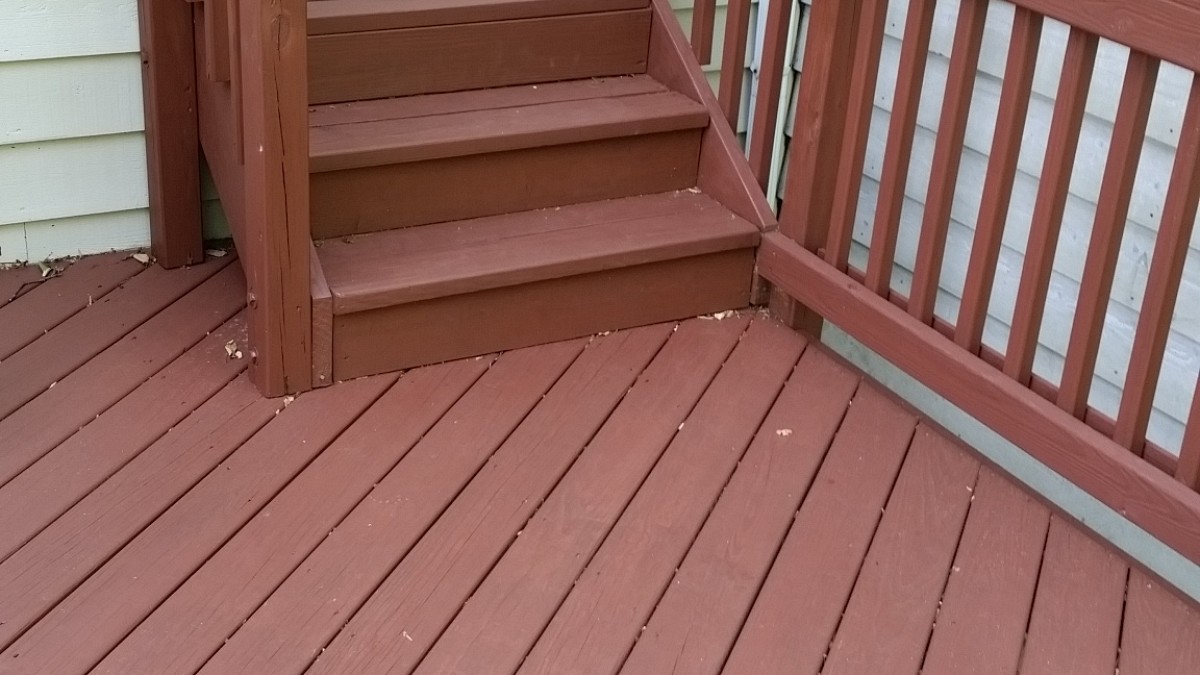 We're definitely happy with the results. He did a great job. He was very professional, brought all his own equipment, was very communicative as to what he was going to be doing and when, arrived on time, and finished it within a good amount of time – within a day for both the cleaning and the painting. We would call him back next time the deck needs redoing.
We were very happy and would use him in the future and recommend him to other people for any painting stuff.
My advice for a homeowner who is looking to hire a contractor is this: I would say that you should call around and get at least 2 or 3 different estimates. You don't want to take the most expensive and probably not the least expensive either, but instead get a kind of middle of the road estimate. And if you can, try to find someone who has customer reviews online. I think that helps, so you have the peace of mind of knowing that other people have been pleased with the work.