Commercial HVAC: Right-Size and Save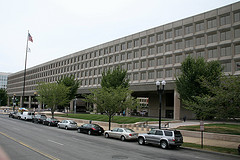 When you are planning the multi-million dollar construction or remodel of a commercial building, the cost of HVAC equipment is a relatively small part of your total budget. However, right sizing your firm's heating, ventilation, and air-conditioning system will not only save you money on the initial purchase and installation costs. It will also reduce your HVAC operating budget and improve your profile as a good corporate citizen over the long haul.
Initial Purchase and Installation
Bigger is not necessarily better. Most industrial heating and cooling systems run at less than 50 percent of their capacity as a matter of course. The reason is quite simple: they are oversized to begin with. But why should you waste capital buying and installing equipment that is incorrectly sized? Have your HVAC contractor use accurate calculations according to the ASHRAE Handbook, instead of the more commonly employed "rule of thumb." Correct size should be slightly above your actual needs -- 10-15 percent larger is recommended as a reasonable safety margin. The way to accurately determine size is by performing a whole building analysis, based on the property's age, intended use, amount of ventilation, and similar factors. "Real world" conditions should be used, which take into account, for example, the amount of heat generated by your office or factory lighting system and machinery, as well as the number of people who will be occupying the facility at any one time.
Plan ahead for eventual expansion by installing a commercial HVAC system that can be modified if necessary. For instance, you might select a system that is capable of operating efficiently at either part- or full-load capacity, or a modular one that allows for the possibility of incorporating additional equipment in the future. Allot space so that supplemental components can be added as required.
Ongoing Energy Cost
No matter how much money your company may have laid out on an initial purchase of high-performance industrial heating and cooling equipment, the bottom line is what it costs to operate on an ongoing basis. An energy-efficient system may save you 10-40 percent, but right sizing can increase that figure to as much as 40-70 percent off your HVAC energy bills. And that's an impressive way to trim your operating budget.
Maintenance
Short cycling, with its frequent stops and starts, creates undue wear and tear that will shorten the life of your commercial HVAC system and make repair or replacement necessary sooner. Another problem with part-load industrial HVAC operation is that it usually does not allow for effective dehumidification, causing the building to be less than optimally comfortable and increasing the danger of excessive moisture and mold growth. Mold will threaten the structure of your property and the health of its occupants; removal is an expensive inconvenience that should be avoided.
Good Corporate Citizenship
Finally, choosing an environmentally friendly right-sized HVAC system is a mark of good corporate citizenship. As well as improving the indoor air quality of your facility for employees and customers, it will also produce a smaller amount of hazardous greenhouse gas emissions. What's more, the system will lessen the load on your local utility company during peak demand hours, lowering the risk of power failures in the neighborhood.
Laura Firszt writes for networx.com.
Looking for a Pro? Call us at (866) 441-6648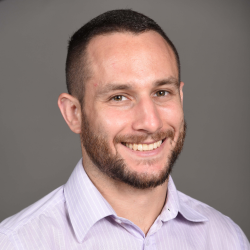 Heating & cooling Average Costs
Top Cities Covered by our HVAC Contractors