How Much Does a New Furnace Cost?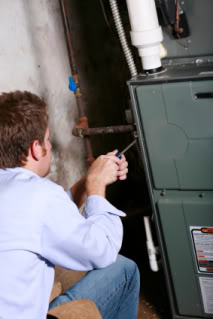 If you live in a cold city like Newark, New Jersey and your furnace is not working properly, you'll need to contact an HVAC technician as soon as possible. You may just need a small repair, or it may be time to replace your furnace. On average, furnaces last between 15 and 20 years. If yours is that old, have a professional look at it before it's too late. If you're planning on remodeling and updating your home, a new furnace may be one thing you should seriously consider. An up-to-date heating system can lower your electrical bills and add significant value to your home.
How Much Will a New Furnace Cost?
A new furnace will typically cost anywhere from $1,500 to $3,000 for a standard replacement, provided there isn't any special labor involved or difficult ductwork. Higher quality, energy efficient models will cost anywhere from $3,000 to $5,000 or more. The price will fluctuate depending on the strength and efficiency of the unit.
Choosing the Right Furnace
In a home heating system, the furnace is often known as a boiler or heater. This is the unit that heats air, steam or hot water to provide warm air to the different parts of a home. It can be fueled by oil, coal, wood, liquefied petroleum gas (LPG) or natural gas, the last one being the most common in the U.S.
As technology has advanced, so has the efficiency of furnaces. Furnaces installed in the 90s usually had a 60-80% efficiency rating, compared to the 90-97% they have today. While a lower efficiency furnace will heat your home as well as a high efficiency one, it will use more electricity and raise your utility bills. On the other hand, the higher the efficiency the more expensive the furnace, though over time it will pay off.
When selecting a new furnace, make sure it's the same type as your existing one. For example, if your current furnace works on steam, make sure your new furnace works on steam as well. This will save you money on installation fees.
Size is also an important consideration. The larger the furnace the more expensive it will be – though bigger isn't always better. Furnaces are typically measured by BTU (British Thermal Units) per hour, in tons, for their heat output. It's important to consult with an HVAC technician to determine the best size furnace for your home. A furnace that's too powerful will heat your home very quickly and cause it to cycle on and off frequently. This will cause increased electricity usage and could put extra wear on the furnace. Alternatively, a furnace that is too small will not heat your home adequately and will constantly be pumping more warm air.
Installing a new furnace can take several hours. Be sure to hire a qualified professional and look into warranties and service guarantees. When selecting a furnace, think about the long term benefits of an energy efficient system, and save yourself money over time.
Looking for a Pro? Call us at (866) 441-6648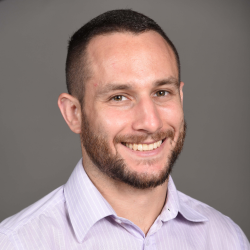 Heating & cooling Average Costs
Top Cities Covered by our HVAC Contractors