6 Ideas for A Child Friendly Bathroom Remodel You'll Love Too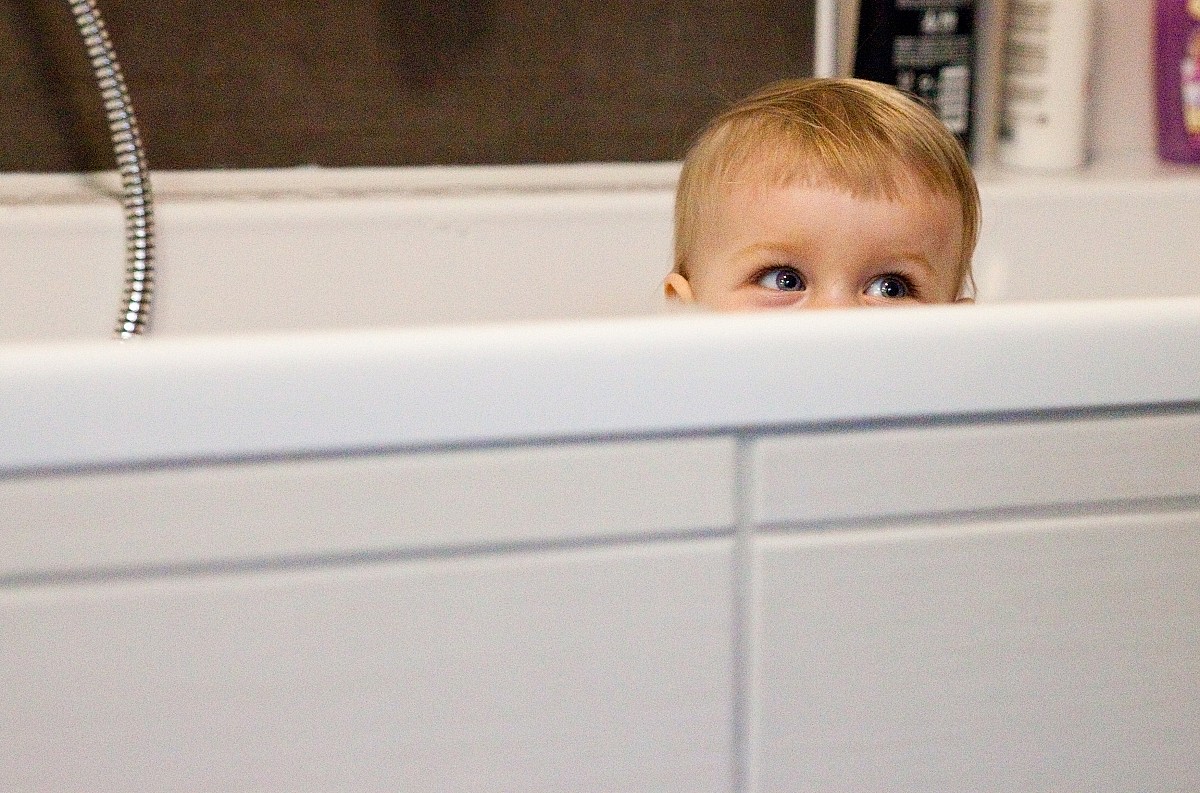 An upcoming bathroom remodel offers the golden opportunity to install all the features that work best for you. When your household includes little ones, it's uber important to plan a bath that will be safe and practical, yet full of kid appeal. At the same time, don't forget that children do grow up one day (yes, really!), so make the room flexible enough to accommodate different ages and stages.
Read our child friendly bathroom ideas below and find out how.
Make it accessible. Young children are independent creatures, who love to do things for themselves. They will be much more enthusiastic about basic tasks like toothbrushing if they can reach the facilities without help. In a large space, variable height countertops (one positioned at 32" high for the littluns and a second at 36" for the biggies, each with its own sink), would work well and speed up the household's early morning routines. For a small bathroom remodel, you can always go with the classic solution, a sturdy stepstool.


Keep it neat. Allow plenty of easy-to-reach storage for accessories like rubber duckies -- including a tub organizer that sticks to ceramic with the help of suction cups. Hang a series of tiered towel racks; designate the higher ones for the grown-ups, while the lower level racks will be dedicated to the younger set. About to do a shower remodel? Have your bathroom tiler build in niches at various heights, conveniently positioned to hold bathtime essentials like bubble bath and hair detangling spray.


Plan your plumbing. Find a plumber to install child friendly bathroom fixtures. For instance, an undermount sink will minimize those constant pools of water on the countertop. (When you hang a mini squeegee close at hand, youngsters can amuse themselves "scraping" up any stray drops that do manage to escape.) When bath time rolls around, a handheld shower will be the perfect combination of both fun for Junior and easy on the caregiver, particularly when shampooing a little one's lovely locks.


Remember that kids will be kids. Children enjoy having their own "stuff." Set up a small personal space for each child who'll be sharing the bathroom, but be sure to keep it kid-friendly. For example, while in theory we love the Mason jar tooth care holders we've seen on Pinterest, in practice they look like an awful lot like an accident waiting to happen. (Broken glass and bare feet? Yikes!) Choose a non-breakable option like acrylic instead.


Color it fun. The usual advice for a bathroom remodel is to keep the color scheme pleasantly neutral, in case you plan to sell your home in the future. But kids love color. What to do? Add color in small cleverly chosen touches. For instance, paint walls above the tile line or install a behind-the-sink backsplash in a cheerful, gender-neutral hue like beachy aqua or sunshine yellow. If you're determined to stick with a classic white or beige bath, rev it up a notch or two with new towels for all; let each family member choose their favorite shade.


Stay safe. Protect delicate skin with an anti-scald shower/bath valve and a hands-free faucet, preset at a comfortable, safe water temperature. Install safety grab bars next to the toilet and the bath. Non-skid flooring adds another layer of safety that will benefit all ages, from the youngest on up. Be sure that all electrical outlets are up to code, with GFCI and tamper-resistant protection. Store bathroom cleansers and other potentially hazardous products in a high, locked cupboard. Another absolute must, when you have a toddler in the house, is a toilet lock.
Laura Firszt writes for networx.com.
Looking for a Pro? Call us at (866) 441-6648