Cheap Kitchen Cabinet Upgrades That Look Expensive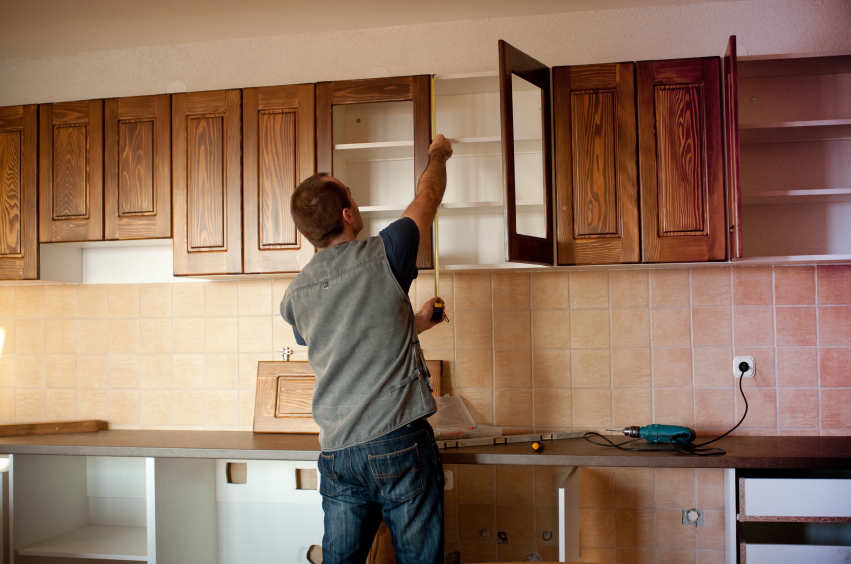 In the hierarchy of kitchen remodeling, cabinet replacement is king—no other improvement does more to transform both the look and function of the room. At the same time, all-new cabinets tend to cost more than any other element and often mark the dividing line between a makeover and a full-blown kitchen renovation, complete with home equity loan and weeks of microwaved meals. But the fact remains that if your kitchen needs some sprucing up, you can't ignore the cabinets. No problem. Check out these ways to give yours some love (without letting them know you're working with a small budget).
Painting or Refinishing…Maybe
The most ubiquitous idea for an easy cabinet upgrade has to be painting or refinishing. This makes sense; it's a lot of hard work, but can yield a dramatic change at a cost dramatically lower than full replacement or even adding new doors and refacing the boxes. But here's a caveat that's not as common as the idea itself: Don't expect a factory-quality finish. DIY-painted cabinets have visible brush strokes and muddled details, and standard paint isn't nearly as durable as the stuff that manufacturers use. Stripping, sanding and refinishing stained cabinets is a ton of work, and getting stain just right takes years of experience. Our advice? Start with a thorough scrub, try on some new hardware, then decide whether repainting or refinishing is really worth it. If so, take the time to do it right, and you'll likely be happy with the results.
New Hardware
Replacing cabinet hardware is an absolute no-brainer. Start with the knobs or pulls for all doors and drawers. You can also replace the door hinges if they're visible, but often you can get away with keeping the old ones. Choosing new hardware is fun, and replacing the pieces is so easy and satisfying you'll feel like those happy can-do couples in the TV ads for home improvement stores. This job really is that simple—IF you select new hardware that fits the old holes in your cabinets. Of course, it's possible to make new holes, but this is harder than it seems and works well only if you're repainting the cabinets. And by the way, spackle or caulk won't hide the holes under paint; they'll shrink on you every time. You have to use auto body filler or non-shrinking wood putty, both of which require sanding for a flush surface.
Pullout Shelves
If you've peeked into a cabinet showroom or catalog in the past decade or so, you know that these days it's all about pullouts. Pullout shelves, pullout trash and recycling bins, pullout spice organizers, pullout everything. And unlike cold granite slabs, this is a kitchen trend that's not going away, because pullouts are a practical idea. They're also absurdly pricey when you buy them off the shelf.
Making your own DIY sliding system is really doable. A pullout shelf essentially is a wooden tray with drawer slides. A pullout trash bin can be a tray (on which you set the bins) or a slide-out shelf with holes cut in it (for suspending the bins by their rims). Keep in mind that slides can go at the sides, as with standard drawers, or underneath, using "undermount" slides, which can be surprisingly strong. For a quality look, build your pullout frames with solid hardwood or furniture-grade plywood, such as Baltic birch (call a lumberyard or hardwoods supplier for info; the box stores don't carry premium plywood).
Wood Panels to Glass
If you have traditional frame-and-panel cabinet doors, swap the wood panels for glass, creating an expensive-looking accent for little more than the price of the glass alone. The hardwood frames of these doors provide structural integrity; the panel "floats" inside grooves in the frame's edges. Use a router and a straight-cutting bit to cut out the backside of the grooves, remove the panel and add a piece of precut glass, securing with plastic glass clips and screws. The glass can be plain, textured, frosted, beveled, etc., but for safety use tempered glass, which you can buy from any local glass company. Mixing glass-front and plain wood cabinets is an attractive option. Good example: architect Eddie Maestri's farmhouse-style kitchen, in which a Dallas carpenter installed both glass-front and plain panel cabinets for a rustic, light look.
Task and Accent Lighting
All well-designed kitchens have proper lighting, always including undercabinet lights. The nice thing is you won't need to splurge for attractive fixtures because you don't need to look at the fixtures. That is, if you have standard cabinets with faceframes. With Euro-sytle frameless cabinets, you might want to spend extra for better-looking lighting; no reason to go overboard, though, because the fixtures aren't prominent. Standard wall cabinets have a recess underneath that nicely hides "slimline" fluorescent fixtures, which are all you need to upgrade the look and vastly improve usability of countertop work areas. Don't go for halogen puck lights, which are inefficient and put out way too much heat both below and above the cabinet's bottom panel. As for above-cabinet accent lighting, the same "no-see-um" benefit applies. You can simply snake a rope light on top of a bank of cabinets or add a few uplights to play off the ceiling. In any case, it's the light—not the fixture—that creates a custom look.
Philip Schmidt writes for Networx.com.
Updated April 29, 2018.
Looking for a Pro? Call us at (866) 441-6648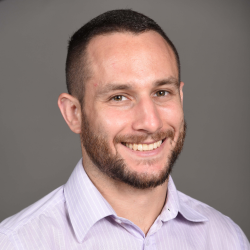 Top Cities Covered by our Remodeling Contractors