How to Build a Wood Fence for Your Home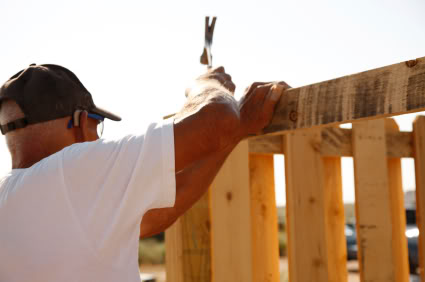 You have dozens of options for building a wood fence. Here is a basic guide to building a wood fence with vertical boards and horizontal framing.
Tools
Building a wood fence takes careful planning and decision-making, as well as a good stock of tools. A good cordless drill saves the hassle of running long extension cords from the house to the corner of the fence. Also invest in a reliable level (not the iPhone level app), plumb bob and other layout tools. Check on building permits and required inspections before building a wood fence, particularly a fence that rises above six feet tall.
Step by Step
To start building a wood fence, carefully lay out the fence line and set your posts, which are typically 4x4 or 6x6 lumber. Building a wood fence properly requires carefully checking all your lumber for twisting, bowing and splitting. Dig postholes (making them wider on bottom than on top to keep the concrete base from popping out of the ground) and shovel three inches of gravel into each hole. Use braces to set the posts vertically in the holes. Pour in concrete and tamp to push out air bubbles. When building a wood fence to last, caulk around the bottom edge of the post to help protect the post from standing water and rot.
The next step in building a wood fence is adding 2x4 boards for railing between posts. For stability, the rails should not be longer than eight feet. Toenail the rails to the posts so they are flush with the post. On the flush side, add infill boards, the main vertical boards that make up the fence surface.
You have a wide variety of options for the one-inch-thick infill boards you need for building a wood fence. The best value may be simple pressure-treated lumber, which also is sold in prefabricated fence boards. The wood is durable, but may raise environmental and health concerns.
To attach the infill boards, use two-inch coated screws for strength and to withstand the elements. Start at the top of the board, plumb the board and fasten to the lower rails. It's also important to check for level along the top of the boards.
That is a simple approach to building a wood fence — an easy project to complete, but a difficult project to complete perfectly. If you are looking for something more complicated, you can find a local fence installation professional to get the job done
Looking for a Pro? Call us at (866) 441-6648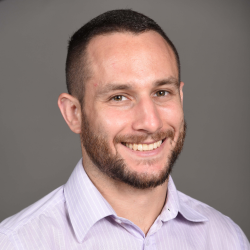 Landscaping Average Costs
Top Cities Covered by our Landscapers