Types of Bathroom Sink Vanities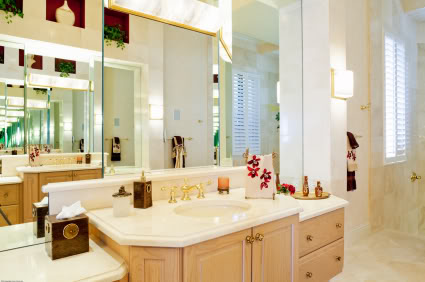 Bathroom sink vanities come in nearly all design styles and sizes, and the right selection will make or break the design and, more importantly, the functional workings of your bathroom. Technically, the vanity encompasses the cabinet, the sink and the mirror above; however, typically, the cabinet-sink combination is what we think of when talking about bathroom sink vanities. As always with remodeling projects, you should start with an assessment of your needs and the space available. Is the bathroom a small powder room or the main family bathroom? Do you and your significant other share the bathroom and regularly need to be using it at the same time, or are your schedules staggered? These questions will help you determine if you need a double sink vanity or if a single sink can do the job nicely.
Here are a few things to keep in mind when selecting the right vanity:
Measure twice, buy once. Bathroom sink vanities are wide and they are deep. And they have swinging doors, as do bathrooms themselves. Unless you are replacing an existing vanity with the exact same size piece, make absolutely sure that the width and depth still work in the space, especially as they relate to the swing of the main door, closet doors and the vanity doors and drawers. Take into consideration the moldings around doorways and the amount of space needed around the toilet. Taller and wider people need more space in all directions. Finally, pay close attention to the plumbing that services the vanity, especially if the size is changing, or you are adding a new sink. A few inches' difference in either direction will turn a standard DIY installation project into a call to a licensed plumber.
Height. Bathroom sink vanities come in many different heights and can often be customized. Your comfort level will be greatly affected if the vanity counter height is too low for your use. Standard counter heights can range from 32" to 36". Only you can decide what's best for you and your family.
Needs assessment. Be very clear with yourself about your needs. Do you need two sinks with potentially less counter space, or will one sink and lots of surface space work best for you? What about under-cabinet storage? If you don't have a linen closet handy, your vanity may need to store both towels and extra shampoo. Towels take up lots of space while shampoo and other assorted toiletries may work best in drawers.
Sink: Drop-in or undermount? While this may seem a style choice, how your sink is installed can make a huge difference in how easy it is to keep the vanity clean. An undermount sink means that you can easily wipe down the counter surface with little impediment. Drop-in sinks require a little more work to keep them clean around their edges. Price may play a factor in this decision, as undermount sinks are usually more expensive.
Style statement. Whether you're looking for a sleekly modern or country cottage look, or possibly something in between - finding a style you like is actually the easy part.
It's all too easy to get swayed by the looks of a piece and forget about the function. But without the proper functional aspects, a pretty piece of furniture will lose its appeal very quickly. Just remember your checklist for bathroom sink vanities: size including height, storage needs, sink configuration, and then style. Pay attention to all that and you won't go wrong.
Looking for a Pro? Call us at (866) 441-6648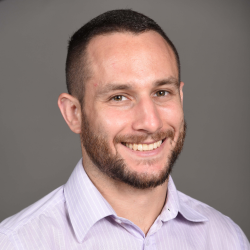 Top Cities Covered by our Plumbers