---
The Snapshot
Why did you look for a contractor?
To refinish the deck of the home we bought recently.
Why did you choose this particular contractor?
He was professional and willing to jump on the project right away.
How do you feel about the results?
I think it looks great.
If a friend asked you for a referral, what would you say about this contractor?
He was very easy to work with.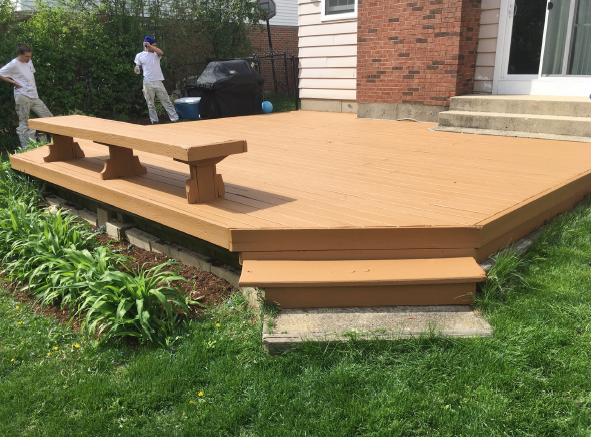 The Full Scoop
When we bought our home a year ago, we couldn't afford everything on our "to-do" list, even though we really wanted to rip out the ugly old deck (which was splintered, with loose boards and peeling paint) and do brick pavers instead.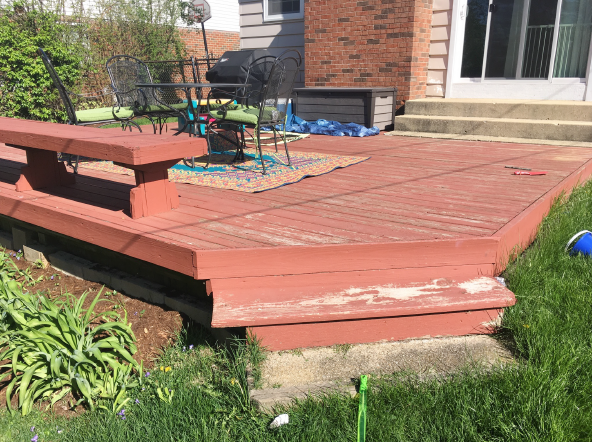 However, going over our budget, we decided to go for a short-term fix instead … a deck refinish job. I hired Adam from Bernero Painting & Decorating because he was very professional on the phone and was willing to jump on it right away. We spoke late Friday and he completed the project -- sanding and painting -- by Monday afternoon.
Now the deck, which is 15 or 20 years old, looks new. More important, my kids can run around on it now without getting splinters in their feet. So I'm happy.
Refinishing the deck made a huge difference for only $500.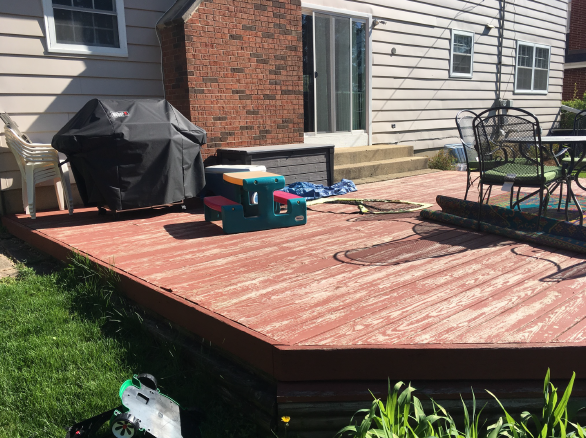 What advice would you give to other homeowners based on your experience?
Refinishing a deck is an affordable alternative until you save the money to do a complete overhaul.
Choose a stain or paint color that coordinates with your house, but use a slightly deeper shade.
If you need to cover old paint that's quite dark, don't go too light, so you won't have to double or triple coat.
Wash your deck the day before the contractor does the refinishing.