Bathroom Remodel to Suit Your Unique Personality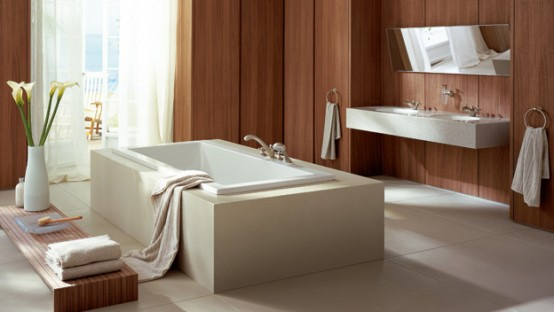 Amazing how different we inhabitants of Planet Earth can be. We have a whole range of strengths and weaknesses, likes and dislikes, in relation to just about anything … even our taste in home improvements. There are some character traits, though, common enough to be grouped into types. Here is a lighthearted look at the right bath remodel for your personality type.
Luxury Loving
Get ready to make a splash with an opulent bathroom remodel, starring shiny copper (no, let's make that glitzy gold!) hardware and marble tiles. An enormous slipper tub, leather sofa, personal sauna, and en suite fireplace comprise the bare minimum of design features you'll be ordering.
Crunchy
Naturally, you want only sustainable real stone tile -- or better yet, unpolished pebbles -- on your bathroom floor and walls. The ideal shower for your personality alternates between a gentle rain-like spray and a powerful waterfall cascade. Add in an aromatherapy diffuser that's activated when you turn on the water and you'll be, like, oh wow, man!
Safety Conscious
Floor your bathroom with non-skid tile or cement. Hire a plumber to fit your tub and shower with special pressure-balance anti-scald valves, which reduce your H2O flow to a mere dribble when a flushed toilet temporarily cuts off the cold water supply. Another way to avoid scalding is to lower your water heater temperature to 120 degrees Fahrenheit. However, you worry that this may increase the possibility of legionella bacteria growth.
Nurturing
If your household includes lovable young humans -- AKA "children" -- and/or fur babies under your care, you will probably find it best to equip your home with at least one bathtub to make bathing easier. Use a flexible handheld shower in the tub to simplify shampooing, soaping, and rinsing from head to toe (or tail).
Spiritual
Contemplate this: transforming your bathroom into the ideal spot to sit and meditate on the great mysteries of the universe. A deep Zen-style soaker tub, facing a window that frames a tranquil vision of your garden, will take pride of place – or should that be humility of place?
Extraverted
When you're the type who feels that almost any activity is better shared, think about outfitting your bathroom with not only a pair of basins but also a spacious double shower, complete with twin heads and plenty of room for a companion or four. Don't forget the floor-to-ceiling windows. For somewhat less exuberant extraverts, playing peekaboo with a glass paneled shower stall may suffice.
Introverted
Hide the inner you – and your most intimate possessions – away from everyone by building an abundance of discreet bathroom storage. How about including a substantial bookcase and perhaps a cozy chair? If you resort to the classic shy-person ploy of hiding out in the powder room during parties, you might as well be comfortable while doing so.
All Business
You'll love the fast, simple installation of a shower from a prefab kit. That's not to mention the even more appealing bottom line: no-frills kit showers cost considerably less than their custom counterparts. True, their style tends to be more Spartan, but you consider dawdling in the bathroom a colossal waste of time. After precisely 5 efficient minutes of showering and 2 minutes of teeth brushing, you're out to conquer the world.
Bubbly (pun intended -- sorry!)
Yes, there is a shower available that's made specifically with your personality in mind … voila! the microbubble generator. Apparently this Japanese invention will rain down a bunch of teeny tiny bubbles (average size 20 microns, or about 0.000787402 inch). These are supposed to deep clean your skin, removing all kinds of yuck like microscopic particles of dirt or leftover makeup and even body odor. Stimulate pores and saves water too.
Laura Firszt writes for networx.com.
Looking for a Pro? Call us at (866) 441-6648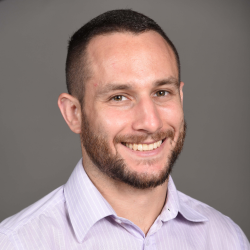 Top Cities Covered by our Plumbers