9 Handy Hints For Hanging Wall Art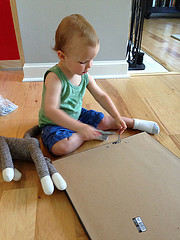 Ahhhh … smash … oops!! Those were the sounds you would have heard if you'd been a witness to my hanging a treasured piece of art. A gift from my sister, the carefully matted and beautifully framed print had been hanging around (pun intended -- groan) for weeks since my birthday, waiting for me to put it up on the wall. Now the great day had finally come. I'd assembled a set of dollar-store adhesive hooks and mounted the frame in a prominent spot. It looked fantastic for about fifteen seconds, until it came crashing dramatically to the floor. My mistake? Not choosing the right hooks for the job and neglecting to prepare the wall surface. Hang wall art the right way with these 9 tips.
Choose the Best Hanging Material
Check the weight of the artwork you want to hang and compare it to the strength of the various hanging materials available. A heavy framed item will need a different approach from a lightweight poster.
Choose your medium. Here we're not talking about oil paint versus watercolor, but the material you use to attach the art to the wall. There is an abundance of choice, such as adhesive strips or hooks of varying degrees of strength, special humidity-resistant adhesive strips for bathrooms, metal strips and magnets, or putty (laminate your posters before hanging them with this method to avoid bleed through). Cleverly-designed monkey hooks or Hercules hooks are super strong, yet can be inserted into drywall without the need for any tools. These deserve a mention for their ease of use; however, when you remove the art piece, you will be left with a hole in your drywall to repair and repaint.
Our favorite hanging system? The old-fashioned, new-again picture rail. It's a happy combination of the current trend toward traditional decorative carpentry, wood molding, with a very practical purpose. Once the picture rail has been installed, you do not need to bother with adhesives, nails, or tacks of any kind.
Do Your Prep
If you are planning to put up an entire group of pictures, plan your layout in advance. A simple low-tech way to do this is by putting all your pix on an oversized sheet of craft paper, the dimensions of the wall you plan to adorn. Arrange and rearrange till you get a configuration you love. Then mark on your paper where everything goes.
Be sure to prepare your surface. Prep the wall by making sure it is smooth and clean.
Wipe your wall down with isopropyl alcohol if you will be using adhesive tape or hangers. Allow sufficient lead time, as well. That means leaving adhesive strips on the wall undisturbed for the recommended amount of time to ensure a solid bond before you hang anything on them.
Arrange Your Art
How high to hang? Eye level is considered a pleasing height for picture hanging. What exactly eye level means is subject to debate, though. It is frequently interpreted at centering the art at 57 to 58 inches. That formula works fine if you are an adult American woman of average stature (63.68" minus 5" to reach eye level), standing up. However, it doesn't take into account the height of the average man, child, or individual seated in a wheelchair ... or the fact that no one is truly average. Celebrate diversity by mixing up picture heights.
Consider the room's architectural details too. For example, if you have elegantly high ceilings (lucky you!), a single picture hung at 58" may look lonely and out of place. In this case, a dramatically large poster or grouping might suit the space much better.
Whatever you do, there are two golden rules to remember: Painstakingly measure your picture placement to save a lot of hassle. And choose good quality hanging materials.
Laura Firszt writes for networx.com.
Looking for a Pro? Call us at (866) 441-6648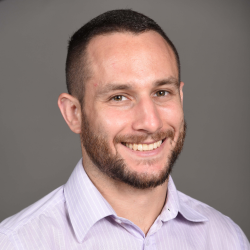 Top Cities Covered by our Carpenters