Cost to Build a Shed: Should You Hire a Handyman?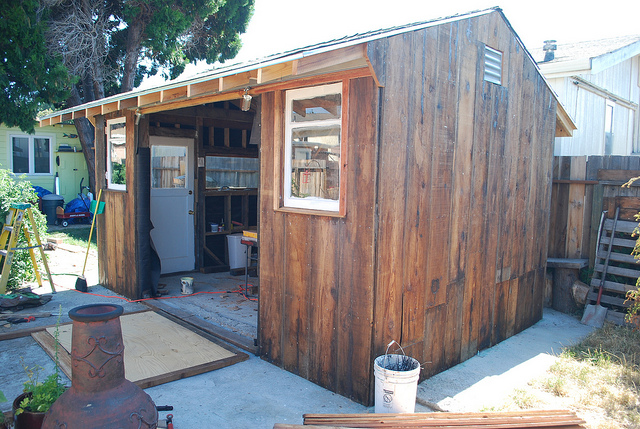 If you need a place to store tools, hardware items, and other DIY must-haves – but lack the necessary space in your home -- outdoor storage sheds are a great option. But should you build your own shed or hire a handyman to do it for you? Building your own shed requires some carpentry skills that the average homeowner does not possess, especially if you plan on having any lighting or electricity in your shed. Because of this, it is recommended that you hire a professional handyman to do the job instead. If you do plan on doing it yourself, there are a lot of aspects to consider.
How Much Does it Cost to Build a Shed?
The traditional size of a regular sized shed is 10'x12', which could cost you anywhere from $1,500 to $3,500. The greatest factors affecting the cost would be the material of the shed and if you wanted to include any additional amenities. There are a variety of factors that can affect the amount of time and material you will need to build your shed.
● Size ​- Creating a shed plan will help you calculate the amount of material you will need. Think about what you will be storing in the shed and how much space you will need to allot. Also consider where you will place the door and windows. Make sure they are easily accessible and fit perfectly in your backyard.
● Shed foundation - What kind of foundation will you use? A concrete foundation is the top option for most sheds. You can either pour a concrete slab as your foundation or use a concrete block, which most sheds will stand just fine on.
● Walls - There are different shed materials you can use when building the walls. You can choose from metal, wood, or resin/vinyl siding. The shed cost can vary greatly depending on the type of material you choose. Metal sheds are an economical option, as their durability offers years of maintenance-free service. Wood sheds are strong and stylish, but require consistent maintenance. Resin and vinyl sheds are made from different types of plastics that can endure extreme weather and are very easy to maintain.
● Roofing - Consider the style of the shed roof. Different styles require different materials, which could inflate the cost of your shed.
● Hidden Factors - Do you need to rent any tools for demolition? Do you need to hire someone to take away your trash or left over materials? There are a lot of hidden costs you need to factor in when building your own shed.
How & When to Hire a Handyman
Putting together a shed isn't easy, and there are times when hiring a professional is the best course, particularly if you are inexperienced in construction. Fortunately, one option is to hire a handyman to build your shed.
Most handymen perform all sorts of home improvement projects -- from installing air conditioning units to re-tiling floors and fixing holes in the walls. By hiring a handyman, you can avoid the additional costs associated with finding a crew of workers to build your shed or storage building, since the planning and construction work will all be performed by one person. Below are some general tips to help you hire the best handyman for your shed construction needs:
Instead of searching for a handyman through Craigslist, use a more specific search service like our own handyman screening tool here at Networx. Read unbiased online reviews and verified accounts of homeowner experiences to learn more about what to expect from a good handyman. Be sure to check references for potential contractors before you make any hiring decisions. For larger scale projects, you might want to contact the Better Business Bureau and run a background check, as well.
Interview handymen carefully. Ask potential hires about their shed building experience, and discuss exactly what you have in mind before you finalize your decision. Handymen who are familiar with outdoor projects like building sheds and storage units can take measurements for your project when you interview them, followed up with an estimate within a few days. Most estimates will be priced by square foot or as a lump sum. Be sure to state clearly what it is that you need in a shed; this will ensure that you get an accurate quote for their planning, construction, and painting or staining services. Don't be afraid to shop around when it comes to hiring a contractor and getting an estimate for your backyard shed. Rates for projects can differ widely due to various factors: the going price for various services in your area, contractor's level of experience, cost of materials, and so on.
Stay involved during the construction process. It's okay to check in with the handyman when they're building your shed! You've hired them for a specific project, after all -- and with the amount of money and time you're investing in your new shed's planning and construction, it's essential that you stay involved by checking to see how the project is progressing.
Of course, skills vary by handyman, so even if you interview several potential contractors for your project and find that they are unable to fit your needs, keep searching! With some extra time, patience and diligence, you'll be able to find a handyman who is able to help you execute plans for the perfect backyard shed in a cost-effective way.
Anna Hill writes for Networx.com.
Updated July 29, 2020.
Looking for a Pro? Call us at (866) 441-6648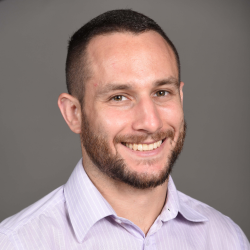 Top Cities Covered by our Handyman Services