7 Ways to Keep Hardwood Floors Looking Lovely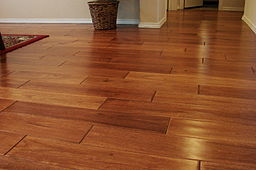 Hardwood floors are the height of home fashion these days, and with good reason. They have a rich natural beauty that is timeless yet goes perfectly with 21st century style. What's more, wood flooring is hypo-allergenic, healthy, and free of VOCs, and will last for many years with the right kind of care. Refer to this list of simple tips to keep your hardwood floors looking great.
Clean. Remove abrasive dust and dirt regularly to avoid harm to your gorgeous floor. This may need to be done daily if you live in an exceptionally dusty area. Use a gentle implement such as a dust mop, a soft-bristled or rubber broom, or your vacuum cleaner with a special hardwood floor attachment. Quickly wipe up any spills to prevent water damage and staining to the wood or finish.
Wash. Use a minimal amount of water, which should be warm rather than hot; avoid soaking the wood. Wash hardwood using plain water or a very mild dish soap solution. Follow up by drying immediately with rags or microfiber cloths. Vinegar, ammonia, wood soap, and steam cleaning may damage the wood. If you feel you must use them, proceed with caution after first checking whether they are prohibited by your warranty.
Protect. Avoid marring the surface with scuffs and scratches – replace your high heels with cozy slippers when you are at home. Buffer the legs of heavy or frequently moved furniture pieces with felt pads. Place doormats next to your front and back doors and hardwood-friendly rugs (no rubber backing!) in areas where there is a lot of traffic.
Control climate. It's important to control humidity levels and protect against extremes of temperature all year round. Avoid causing your hardwood flooring to split at the seams from over-exposure to hot dry summer air, as well as swelling due to moistness in winter. In rainy Washington State, try using a dehumidifier to safeguard your Seattle flooring.
Even out the wood. Hardwood is susceptible to "cupping" – that is, developing an uneven surface due to absorption of moisture from humid air or other sources. When this happens, sanding or even planing may be necessary to even out the wood, especially for a vintage floor that has long been neglected. A clear advantage of hardwood flooring over laminate or PVC is that cupping, signs of wear and tear, small stains, nicks, and dents all can be repaired by sanding. Sanders may be rented from good-sized hardware stores; the easy-to-use multi-head orbital type is recommended for homeowner's DIY projects.
Patch. If the wood of your floor has been badly damaged in one spot, you may want to remove a board or two in the affected area and replace them. The floor will be left looking good as new with relatively little hassle and expense – once again, not something you could expect from non-hardwood flooring.
(Re)finish. After sanding, you will need to remove any trace of dust. Then it's up to you to decide whether to stain or finish your floors. The former simply adds color and gives an attractive appearance, while the latter also serves to protect. There are two main types of wood floor finish for residential purposes: wax penetrates the wood and creates a seal, while polyurethane forms a protective coating without soaking into the wood.
Laura Firszt writes for networx.com.
Looking for a Pro? Call us at (866) 441-6648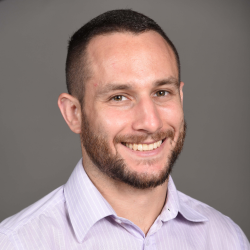 Top Cities Covered by our Flooring Contractors