5 DIY Updates for Your Laminate Furniture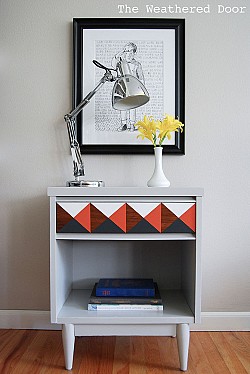 This article was inspired by a recent question from a friend: "How do I update my daughter's bedroom furniture? It's laminate, and still in perfectly good condition. But she's a teenager now, and wants a new look."
How indeed? Laminate is the workhorse of the furniture world. Inexpensive and serviceable are the words most commonly applied to this engineered wood product. Composed of a mixture of ground-up wood scraps or sawdust held together with a little binder, it's extruded in sheets, covered with a decorative layer, and topped with a protective coating of melamine resin. It can't be stripped or stained like fine wood.
So what can you do to revamp laminate? Actually, quite a lot, as it turns out. Here are 5 easy-to-do, affordable DIY suggestions.
Change the hardware for a style difference on a dime. You may want to modernize -- or go retro to bring out the charm of a vintage dressing table. Or express your unique personality with quirkily individual hardware. Search your local home store and garage sales for interesting accents, old or new. For an even simpler fix, unscrew the furniture's knobs or pulls, wash, and sand them down. Next, prop them on a sheet of cardboard, tops up; then prime and spray paint.


Paint your laminate desk, dresser, or even cabinets for a bright new outlook on life. Select moisture-resistant melamine paint for kitchen or bathroom furnishings; otherwise, acrylic or oil-based paint is recommended. Remove all hardware, drawers, and doors before you begin. After a thorough cleaning (and degreasing, if necessary), sand with fine-grit paper. Then apply special super-adhesive primer. When the primer's dry, paint. Brush the color into corners, edges, and nooks and crannies, but for the body of your furniture, use a small roller to make the finished piece look like it was done by a professional painter. Don't forget the insides of drawers. Let dry. Add a second coat if you like. Finish with sealer or wax.


Add special painting effects. Don't stop with a single shade. Adorn your hutch with stripes, herringbone, or chevron patterns, helped by painter's tape. Stencil the design of your choice onto a coffee table. Graduate monochromatic tints to create an elegant ombre impression on a dresser. Paint the outside of a laminate bookcase in a light color, and then add a deep, rich hue to the interior for mucho drama.


Cover with contact paper or removable wallpaper. This is a fast and easy way to ring huge changes on a worn laminate wardrobe or dining table. You'll find an amazing selection of colors, patterns, and textures. Try a dainty floral design or go bold with faux wood or marble, chalkboard, mirrored, or metallic. To apply, just measure or trace to fit your surface, cut with scissors, and gently press in place. Voila! Instant decor update! BONUS: Contact paper and removable wallpaper are reasonably priced and simple to remove … just right for a renters' kitchen cabinet redo.


Embellish with decals. If your laminate piece is in basically good shape -- maybe even new -- but just a little boring, spice it up. Decals (yes! giant furniture stickers) are trendy and fun. Perfect for kids' rooms (check out cartoon characters like SpongeBob SquarePants), but adults are also indulged with themes like shabby chic, nature, or folk art. Some suppliers will even custom design decals specifically for you. Today's waterslide decals are thin and high quality. To apply, mark the spot where you want the graphic, cut out the individual decal, soak in water 10-15 seconds, and slide off the paper backing to apply. Press out any air bubbles or excess water with a squeegee, moving from the center toward the sides.
Laura Firszt writes for networx.com.
Updated February 27, 2018.
Looking for a Pro? Call us at (866) 441-6648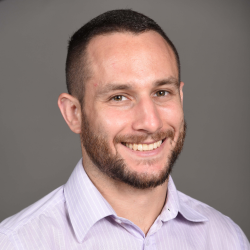 Top Cities Covered by our Painters