4 Ways to Spruce up Your Garage for Spring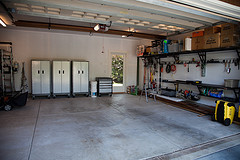 Dedicate One Corner to (Controlling) Clutter
Garages are clutter magnets. There's no way around this; it's an inevitable fact of life … or is it? What if you could tame your garage's lurking clutter monster by confining to just one corner? Design a corner to get all the chaos organized and out of your hair ASAP. Equip that one part of the garage with neat bins for sorting out your recycling, and a nice deep trash can as well. As soon as you spot a piece of potential mess, bin it, and get ready to move it right on out of your garage and your life before it becomes part of next year's spring cleaning headache.
Select Workable Storage Solutions
I admit it; my usual attempt at an answer to seemingly untamable storage problems is to throw containers at them -- more, bigger, newer containers. Then I have the old problem plus a new one -- where to put all the containers. The real solution is to be very discriminating and choose exactly the right kind of storage. For example, roll-out bins are perfect for holding large items that you use frequently, while providing easy access whenever you want (add clearly printed labels and you'll be in storage heaven). A wall dedicated to hanging up cleaning products or tools, with an appropriately-sized hook plus an outline of each item indicating exactly where it belongs, truly offers a place for everything and everything in its place. (Be sure to designate a place for toxic or otherwise dangerous objects that is far out of reach of children's fingers.) Don't neglect the ceiling area, either. Seasonal and less frequently used possessions -- Christmas lights, anyone? -- can be stashed overhead and out of sight every year.
Set Up Separate Workspaces
Do you share the garage workspace not only with a vehicle or two but also with a partner? Separating what's "yours, mine, and ours" may well be a sanity saver. Demarcate your personal space with a makeshift wall that doubles as shelving or drawers. IKEA storage units are a great way to serve your purpose without laying out big bucks … or you can save even more by repurposing those old cabinets left over from your kitchen remodel. And, while you're at it, use up that dab of chalkboard paint you still have hanging around. It will turn the Great Wall into a bulletin board, to increase the functionality factor.
Spruce up Your Garage Door
"Snappy, not sloppy" is the message you want your garage's exterior to convey to the world. If the garage door looks like it's been through one too many long, hard winters, why not celebrate spring with a fresh paint job? On the other hand, you might feel that nothing will revive your existing door (and, especially if it is nearing the end of its 20-25 year life expectancy, there may be safety issues as well). In that case, consider a new garage door installation. Cost to install a garage door runs about $1000 for an average-quality single door, with the work done by a skilled professional. Consider it an investment -- you'll be upgrading your garage's safety and probably its energy efficiency, while at the same time adding to the curb appeal of a highly visible portion of your home.
Laura Firszt writes for networx.com.
Looking for a Pro? Call us at (866) 441-6648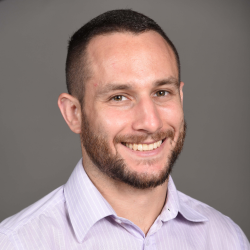 Garage door Average Costs
Top Cities Covered by our Garage Door Pros