10 Design Conventions to Break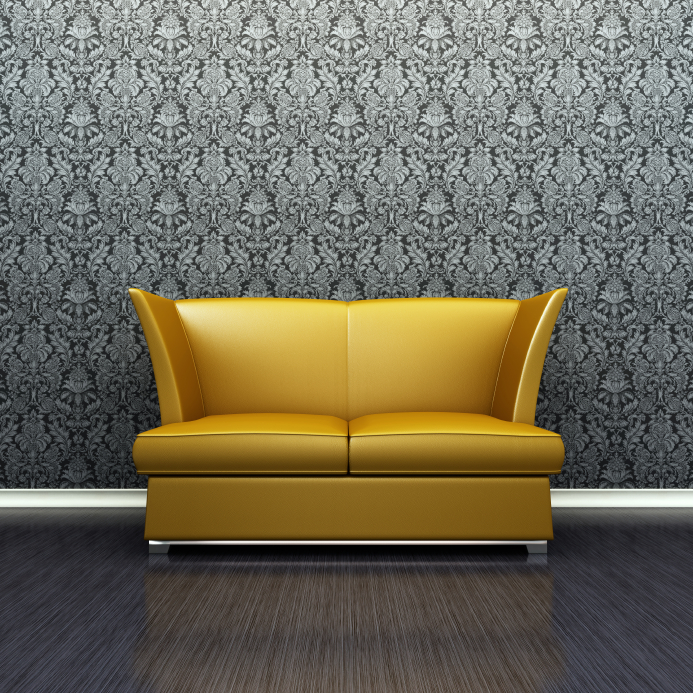 10. Convention: Neutral means beige.
Breaking point: For most people, when they think of using a "neutral" color, they really mean beige, or some shade thereof. But a neutral color is really one that works with many colors. So yes, beige is one example of a neutral, but there are others as well. Charcoal gray, navy blue, chocolate brown and heathered green are also examples of neutral paint choices. Some people even feel that deep, cranberry red can be a neutral as well. Any of these colors can be added to a grouping of other colors and seem to fit right in. Think of it: charcoal gray works with pink, purple, yellow, pale blue and dark red. Beige is actually a much harder color to pair because there are different hues of beige – from pinkish tones to yellow to greens.
9. Convention: Paint small or dark spaces light colors.
Breaking point: I've been known to tell clients to "embrace the darkness" or "embrace the smallness". Ultimately, no color in the world will make a tiny room feel expansive or a dark room feel light and airy. Of course, sometimes you will want to use lighting and colors to brighten a small dark space. But there are times when a deep, dark shade on a wall will create a sense of drama that works stunningly well in a small space that would be off-putting in a larger one. Small powder rooms are great locations for a dramatic, dark color palette. I love my small bedroom with dark carpet and drapery treatments. It feels cocoon-like to me and very restful.
8. Convention: Baby means pastel
Breaking point: Let's face it, when we decorate a baby room, we're decorating for ourselves. Until a child is 3 or 4, he or she will not notice the color and styling of their bedroom. The parents, however, will be spending a lot of their time in the space, so it only makes sense that they would want to decorate for their own taste. While pale pink and baby blue can be lovely colors and are certainly classics, they are not the only choices in the Crayola® box. Stimulating colors like red and bright blue are still classic, but have more oomph. A more complex pink color such as a dusty gray pink (sometimes called ashes of roses) mixed with navy blues is an elegant and sophisticated combination. Mix the same navy blue with a peppy lime green for a light-hearted combination that will long feel fresh and zippy.
7. Convention: Rooms should always be made to look bigger
Breaking point: Embrace the smallness! Sometimes a room IS small and that's okay. A huge bedroom will never feel cozy and rooms with vaulted ceilings can sometimes make one feel diminished. A small room offers great decorating potential because there is less ground to cover and will always make the inhabitant feel welcomed and protected.
6. Convention: Small rooms, small furniture; big rooms, big furniture
Breaking point: On its face, this makes sense. But decorating is not about doing what's "expected" alone. Of course, certain rooms have specific furnishings needs. Living rooms need seating and surface space, dining rooms need a big table and chairs. But aside from the practical needs of a space, the proportion and scale of the furnishings within the space are important to consider. In a small space, fewer pieces of furniture of larger scale, will actually feel less cluttered and overstuffed than a grouping of several smaller items. Similarly, in a large space, creating two or more smaller groupings of pieces will work much better than trying to fill the space with oversized pieces, which may result in a loss of intimacy and conversation.
5. Convention: Hanging mirrors over the fireplace or buffet
Breaking point: Only hang a mirror where it reflects a nice view. If the only reflection you get is blank ceiling or wall, or a cluttered kitchen, then reconsider these classic locations.
4. Convention: Decorating in all white is risky
Breaking point: White is clean, pristine and easily washable. Think about it: hotels always use white towels and sheets because they can be bleached clean. White slipcovers can be washed just as easily. And carpets and floors can be steamed and washed as well. An all white palette is certainly not for everyone but the reality is that most dirt and stains can be cleaned if tackled immediately and you are sure to see them right away in a white space. The problem with staining comes when they are left to sit for a long while.
3. Convention: I can't have anything nice till my kids grow up
Breaking point: As a decorator I hear this all the time: "My kids would destroy that." Naturally, it's wise to take children into consideration when decorating your home and you don't want to have them feel as if they can't touch anything. However, children can be taught to respect property-not to spill without cleaning up, not to jump on tables or chairs with muddy shoes or use finger paints on the wall. And quality furnishings are built to withstand a standard level of use and abuse.
2. Convention: You shouldn't ever paint wood
Breaking point: Not all wood is good. There are many different grade levels of wood and in some cases, stained painter's grade wood (that which was meant to be painted) has been used in homes for moldings and chair rails, and it's just not good. Knotty pines can look dated and wood that has darkened over time can look make the space feel choppy and look dated. Unless you're working with a beautiful grade of wood that can be restored to it's former glory, there is nothing wrong with painting it over.
1. Convention: There are design rules to follow
Breaking point: There are no hard and fast design rules. There are certain issues one should consider such as proportion and scale, but blindly following a prescribed set of rules will never help you achieve an original or personal result.
Looking for a Pro? Call us at (866) 441-6648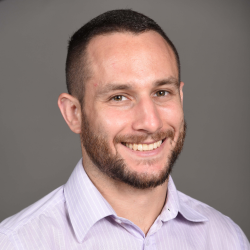 Top Cities Covered by our Painters