Electric Baseboard Heating: Advantages Galore & 1 Big No-No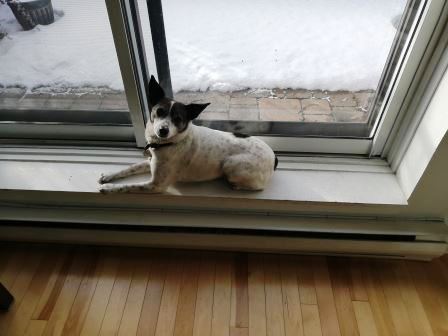 Electric baseboard heating is 100% energy efficient and boasts tons of other advantages. Sounds almost too good to be true. Or does it?
To find out, read this summary of electric heating's pros, cons, and costs. (SPOILER ALERT: One of the minuses may well be a deal breaker if you're in the market for an affordable method of home heating.)
Advantages Of Electric Baseboard Heating
Inexpensive purchase price. The initial cost to buy electric baseboard heaters is quite reasonable, compared to other types of home heat. See Cost Of Electric Baseboard Heaters below.


Quick to install. This is a feasible project for an experienced DIYer familiar with electrical wiring. If you prefer, hire an electrician to install your electric baseboard heater (and possibly a programmable thermostat in the same service call).


Easy to retrofit. Electric baseboard heating is great for supplemental heat in a cold or drafty part of your home -- as well as for a room addition or a garage remodeled into living space -- because it doesn't need a system of ductwork, unlike a traditional furnace.


Zonable. You can turn down the heat in any rooms which are not currently occupied.

CAVEAT: if you live in an area with very cold winters, do not leave kitchens or bathrooms entirely without heat. Otherwise, the plumbing pipes are likely to freeze. Set the thermostat for these rooms at 55 degrees minimum and keep cabinet doors open so the room heat can reach the pipes.


Safe. You'll have no fear of carbon monoxide or explosion since these heaters are not fuel burning, nor will they tip over, posing a fire hazard like some space heaters. Look for a thermal cut-out switch that prevents overheating.

Generally the cover stays cool to the touch, reducing risk of burns; however, you should always keep flammable substances such as soft toys away from the baseboard unit. And never install baseboard heating directly below an electric outlet.


Durable. A need for electric baseboard heater repair is relatively infrequent. The units don't contain any moving parts, so you won't need to worry about mechanical failure. Typically, they will last 20 years or more.


Energy efficient. Electrical heating is very energy-efficient, because there is no heat loss, as with fuels like natural gas. One hundred percent of the electricity is converted into heat. That is true of older electric heaters as well as new ones, meaning you will not need to replace your baseboard heaters every few years for increased energy efficiency.


Quiet. Baseboard heaters work by means of convection and normally do not require a fan, making them quiet to operate. That's an especially good thing when you're looking to heat a bedroom.


Unobtrusive. The heaters' low profile won't take up a lot of wall space or clash with your room design. They are available in muted colors -- usually white or cream.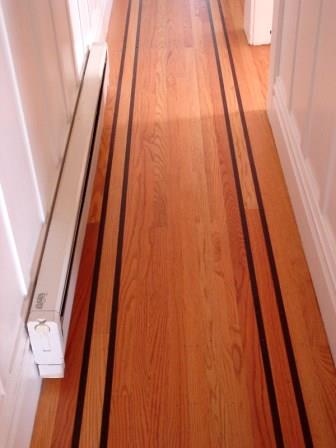 Disadvantages Of Electric Baseboard Heating
Pricey to run. Unfortunately, this is electric heating's huge disadvantage. In most states, it will cost you more per BTU than all other home heating methods due to the high price of electricity. Since the cost of heat makes up about 42 percent of your home energy consumption, that means you're looking at big-budget utility bills.


Drying. Electrical heaters dry the air, causing unpleasant side effects such as dry skin and nasal passages, static buildup in the air, and cupping of your hardwood floors. You might want to invest in a humidifier.


Not so eco-friendly. In the United States, most electricity is generated from burning coal (a non-renewable resource), a process which produces polluting smoke.


Slow. Your electric baseboards will take 30-60 minutes to heat the room. You might prefer an electric wall heater in an area where near-instant heat is desirable, such as a bathroom.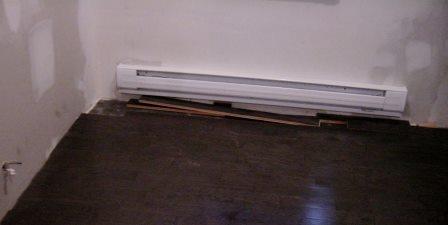 Cost Of Electric Baseboard Heaters
Cost to purchase: $25-100 per unit, depending on wattage and quality
Cost to install: $375-980 for labor and supplies, not including cost of the heater
Cost to operate: (as sole heat source for 1,200 sq ft house) $400-800 per month, depending on home insulation and local weather conditions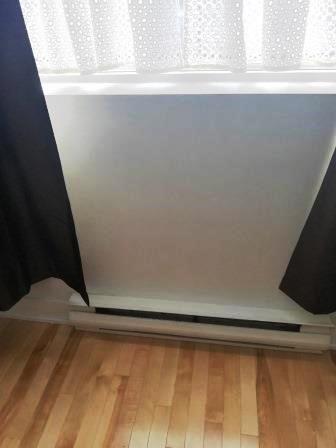 Maximize Energy Efficiency To Cut Electric Heating Prices
Choose the best heater for the space. It takes 10 watts of electric heat to warm 1 square foot of space. Electric baseboard heaters are available from 500-2000 watts, capable of heating 50 square feet (average bathroom size) to 200 square feet (average bedroom). For a larger space, like a great room or open floor plan layout, you may need to install several units.


Clean the heater. Clean your heater's exterior and fins before heating season begins and then every 4-6 weeks throughout the winter. Use a long-handled soft brush or a vacuum cleaner with brush attachment to remove dust, spider webs, and pet hair; be gentle so you don't bend the fins. Clean fins circulate heat much more efficiently.


Enable airflow. Keep the space in front of and above your heater clear, to allow efficient flow of heated air. Couches and other furniture, carpets, and window treatments should never block heaters, for both heating efficiency and fire safety.
In fact, a minimum of 4 inches clearance is advisable for curtains to be hung above a baseboard heater.


Use the right thermostat. A programmable thermostat permits you to choose when and how long the heaters will run. Make sure the kind of thermostat you install is okayed for use with your brand of electric baseboard heating. Or choose an electric-heating compatible smart thermostat.


Insulate. Insulation is one of the best actions you can take to improve your home energy efficiency. Insulate your walls and seal all cracks to increase the efficiency of baseboard heaters or any other type of heating system.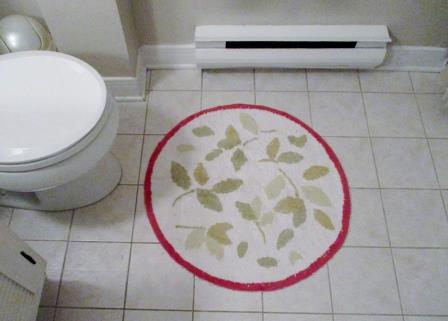 Quick Pick-Me-Up For Old Baseboard Heaters
Are your baseboard heater exteriors chipped, dented or rusty? Freshen up their appearance by adding easy-to-install covers. Or if they're in reasonable shape, simply sand and coat with temperature-resistant paint. Neither procedure will affect performance.
Laura Firszt writes for networx.com.
Looking for a Pro? Call us at (866) 441-6648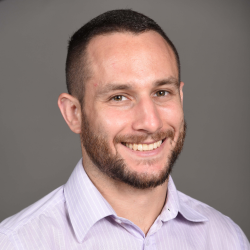 Top Cities Covered by our Electricians