---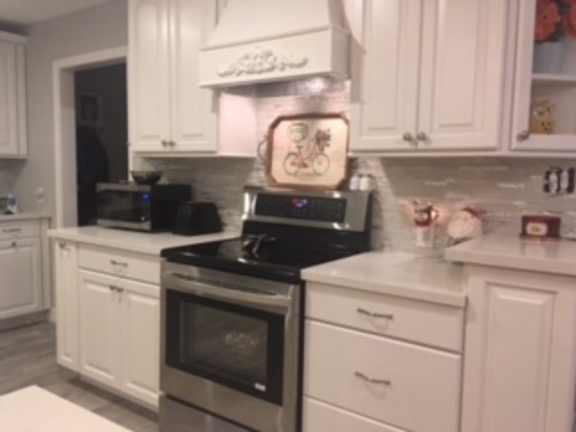 WHAT MY NETWORX CONTRACTOR DID FOR ME: Tile backsplash installation.
WHY I CHOSE HIM: Photos of previous work, best price.
Whew! We just finished a complete home renovation. One of the last steps was a tile backsplash installation as part of our kitchen remodel.
Our general contractor was just working for the summer, so he had gone back to his full-time job. Since he wasn't available to take care of the backsplash, we had to find someone else. We were a little worried because previously, we had our bathroom retiled and we didn't have such a good experience – the tile wasn't straight and so on.
It was hard to find tile contractors in my area; the tile supplier didn't offer installation and I tried Home Depot and Lowe's, without success. So I did a Google search and the Networx website popped up. Once I received an email from Networx giving me 3 options, two of the contractors called me immediately with quotes. I went with Beltran Tile, for a couple of reasons. First, he offered me the best price. Second, I was impressed by the photos on the website of his previous work.
We had actually already bought the supplies – the tile, mortar, and grout, so he basically had to cut it and put it up. The backsplash turned out beautiful; everything is just perfect. I think he was very professional and did a great job. I'll probably use him again in the future if we need more work done.
In the process of remodeling our house, we went through some good contractors and some bad ones. My advice:
Look at the contractor's work beforehand. See if they have a portfolio of photos.
Check reviews.
Ask questions
Find out their pricing
Don't pay up front. That's just not a good idea. Some of them don't show up again. I like to pay after they get the day's work done.
Monitor if they show up on time for the bid. That's probably going to display how they're going to work in general. If they're late, they're probably going to be late every day.
Networx was a great way to find someone in the area. I was kind of struggling before I got to their website, which offered help and also a chance to see the work.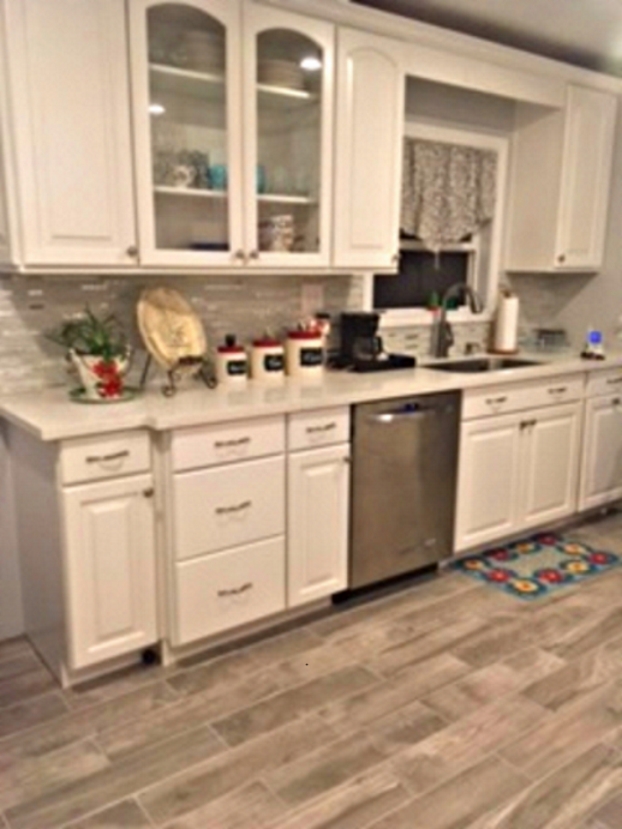 Edited by Laura Firszt.