---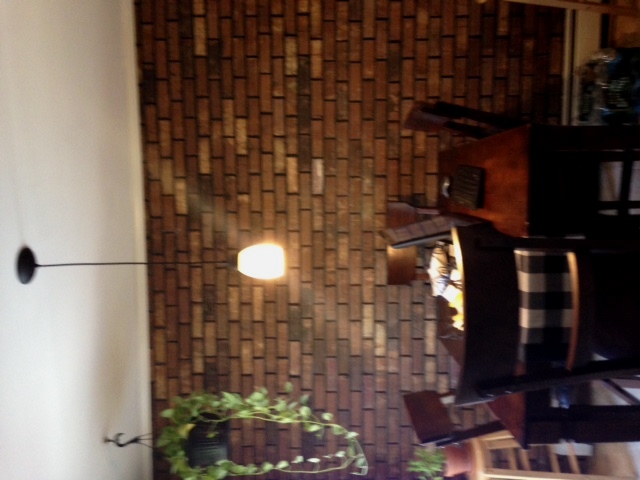 WHAT MY NETWORX CONTRACTOR DID FOR ME: Removed non-functioning light fixture and installed replacements.
WHY I CHOSE HIM: Responsiveness, willingness to take a small job, local family-run business.
The old light fixture in my kitchen stopped functioning, so I needed a replacement and while I was at it, I decided to replace two more fixtures, one a chandelier.
Just for some background, I bought this townhouse 2 years ago and right away, I needed minor electrical work. At that time, I searched high and low. I tried every list and word of mouth, but I could not find an electrician willing to come to my house in Bergen County for a small job.
So now when my light fixture stopped working, I was a little concerned. However, this time when I searched for an electrician online, R & J Brothers Electric called me back immediately, saying, "Hey, what do you need done? We'll be happy to help you, and here's what we charge."
I liked their responsiveness and I liked the fact that their Facebook page said, "No job too small." They're also a family business, with 2 brothers, Rey and Juan. All those factors convinced me to hire them. Although they were strangers to me, I decided to start with the light fixtures and see how they did … and Rey, who did the job for me, was really fantastic.
He said he could come the next day but I needed a week because I was ordering a chandelier. He came exactly as expected. He seemed knowledgeable and friendly, a nice person to have in my home. The work I hired him for was to remove the light fixture in the kitchen that wasn't working; take the dining room ceiling fixture and put that in the kitchen instead; replace the second kitchen light; and install a new chandelier in the dining room.
I was not only thrilled to find an electrician, but also pleasantly surprised that he was quick and affordable. In fact, he only charged me for 2 hours although he was there closer to 2 ½. His work was extremely satisfactory.
One small anecdote that impressed me: He did the job exactly the way I asked him to, but then he asked, "Could you come here a minute? I've got to tell you, I think you have these 2 lights backwards, from a logistic and a decorating standpoint. You need the brighter light near the workspace and the pendant belongs over the table. I'll keep it the way you want it, but I couldn't live with myself if I walked out and didn't tell you that." Once he pointed it out to me, I didn't hesitate to say, "You're right! Switch it around." That was the extra half hour of work, which he didn't charge me for. I was extremely impressed by his attention to detail.
My advice: I'm in the insurance business and I've insured contractors in the past. So make sure you're hiring a legitimate, licensed contractor. (You can check on the state's website for that.)
I'd recommend paying attention to something as simple as a promptly returned phone call or email, when you're looking for a contractor, because that's indicative of what may happen once you hire him. I've been stood up by enough contractors in the past to find that out!
Someone local who's based in your area is more likely to do a good job because, let's face it, they'll be concerned about word of mouth.
Online reviews are very important. There's always room for a dissatisfied customer or 2 in any situation, but you can gather an overall picture, I believe. You'll see a similar thread that everyone mentions, such as "showed up on time."
Even the little things like a nice truck matter, as an indication that you're not dealing with a fly-by-night business.