---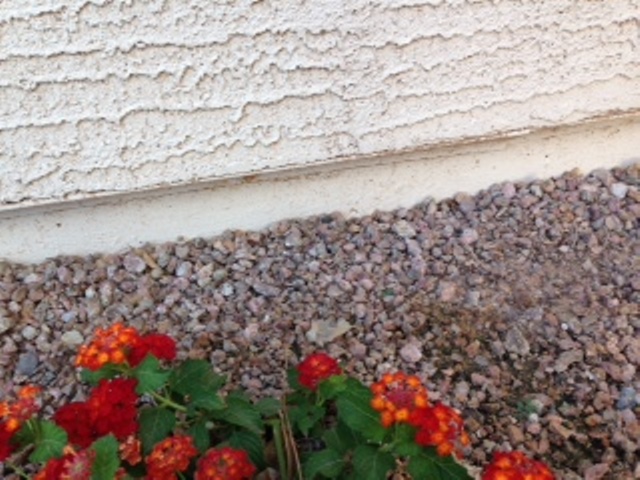 My stem wall – that's the narrow 3-inch strip of cement at the bottom of the house -- was peeling and it really needed repainting .
Funny, I found Nieman Painting LLC when I went online to a contractor referral service to look for a painter near me, but it turned out that I already knew him anyway; he's a local fellow. I'm a principal and live in the same neighborhood as the school where I work. He lives in the area, too, and had done some painting at my school. In fact, he had also painted this house before, so I knew that he was a good worker … and a very nice man.
Two other contractors bid on the job, but he still quoted me the best price. I had been thinking I was going to use another painter that I was very impressed with, but that company was a little more expensive. Niemen Painting was the last one that came.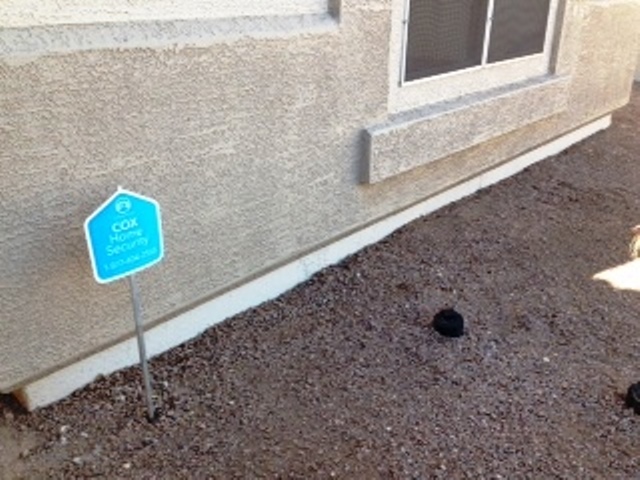 To actually paint the stem wall, he had to work crouching down (ouch!). The stem wall is at a weird angle, so that even though it's only about 3 inches high, the job took him half a day. First, he sprayed the surface, then he scraped it off, sprayed it again, and let it dry. After that, he put some kind of base coat on it and painted it the same color as the house.
He did all the painting by hand. The other company was going to cover and spray. But he just put on a pair of knee pads, got down there on the rocks, and painted it. All that with no mess!
I was very satisfied with his work and would absolutely recommend him to others. When I repaint the house on the inside, I will use him. He's honest and fair priced.
If you're looking to hire a painting contractor, definitely have them come out and talk to you about how they're going to do it, rather than just taking the cheapest bid online or over the phone. That way you can really tell who's good and who's not.
I also read customer reviews online. If there's too much negative, I skip that person.