---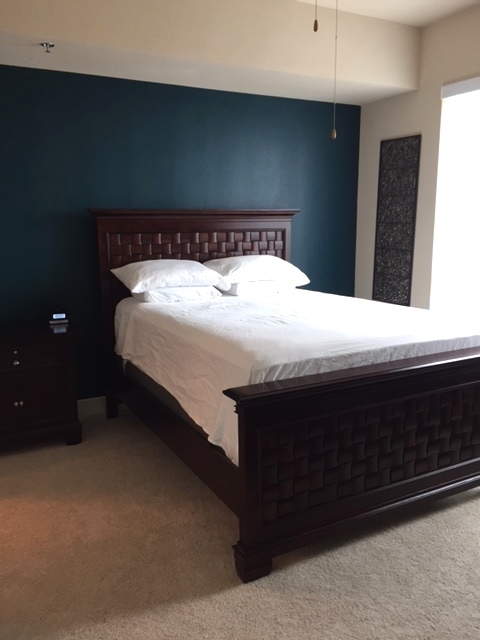 WHAT MY NETWORX CONTRACTOR DID FOR ME: Interior house painting, picture hanging.
WHY I CHOSE HIM: Best price.
I just moved into a new apartment, which is kind of vanilla, so I thought a nice bright wall in the bedroom would be pretty. I wanted to do a teal wall with really white, fluffy bedding. I still don't have the bedding quite together yet, but I'm getting there. And I do have a beautiful teal accent wall.
I bought the paint myself; the color is Dark Harbor, by Benjamin Moore.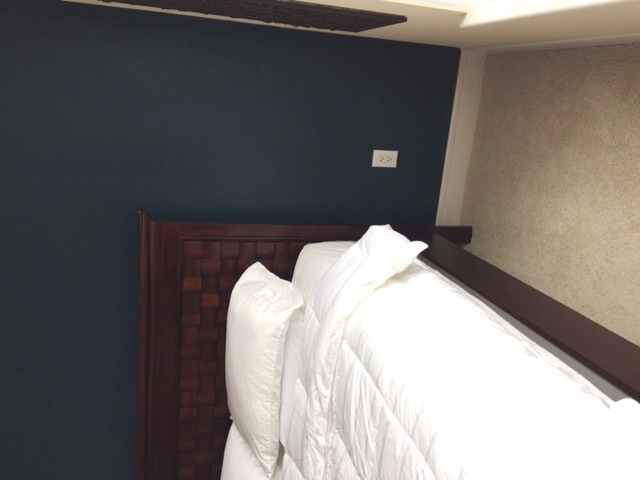 To find a painting contractor, I googled something like "Austin Texas painters" and the Networx website came up, saying "have painters bid on your project." When I clicked on it, it seemed easy enough and after I put the information in, I had 2 people text me with bids within maybe 10 minutes.
I made my decision based on price. The person I chose, M&J Painting, was charging $80, and the other guy was $150. I thought $80 for one wall was a lot more reasonable. I guess I was taking a chance, but I was confident that it would be fine. He gave me the bid on Wednesday, Thanksgiving was Thursday, and he came to do the job on Friday morning, so it was a really quick turnaround. He also helped me hang some pictures, which I paid him extra for.
My advice to somebody who's looking to hire a contractor for the first time: Look for a referral or do what I did – get online. I was originally going to look on Craigslist, but then when the Networx website popped up, it seemed easy and a little more legit than going to Craigslist.
I was very pleased with the process – and with the results.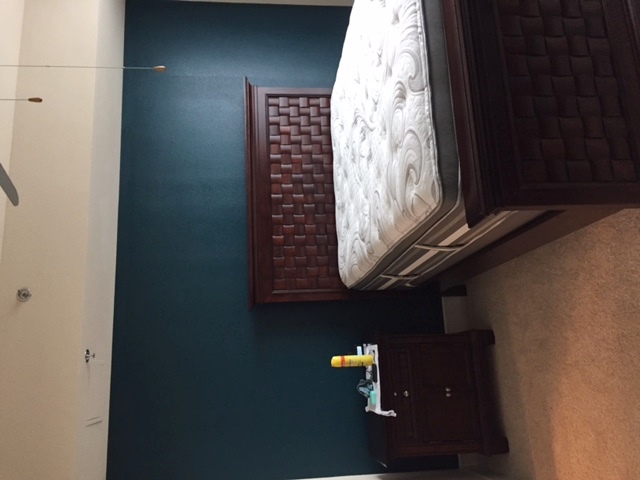 Edited by Laura Firszt.