---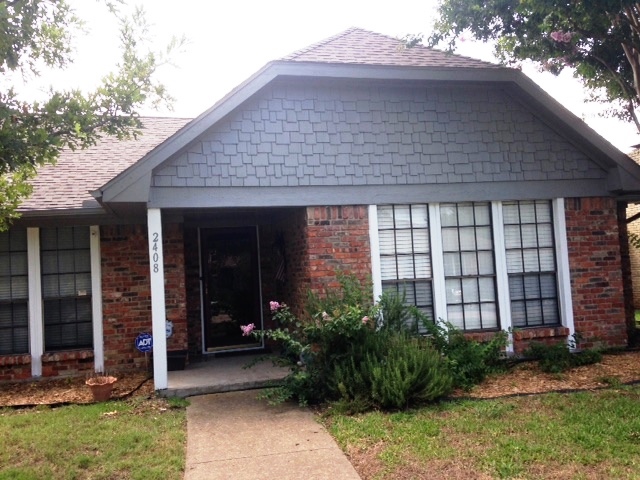 I needed an update to my house because I had moved in here about 8 years ago and recently I was noticing there were things that were chipping. It was at the point where I had to put some money into it. I had to get my roof replaced, and then I had a look at all the stuff that was going on with the woodwork around and I thought, "I'd better start getting this done." So I bit the bullet and went for it.
To find a contractor, I went onto a website that has information about house projects and I just put my address and zip code in. I guess they gave my number to a few people. I mean, I did get some companies they listed that would do the work and then I got a phone call from this gentleman, Leo of L&D Painting. His English was a little bit broken, but he seemed very, very nice. He even followed up with an email, "I'd love to do business with you."
He didn't have that many reviews, though he had some pictures of things he had done on Facebook. I just kind of went with it. He came to my house and met me. He's in Grand Prairie, which is kind of far away, but he came over to meet me on my lunch break and went over everything. I just felt very positive about it. He seemed like he would be very ambitious and I figured I would give him a chance. And I tell you what – I'm very, very happy. I'd hire him again, because he did a great job.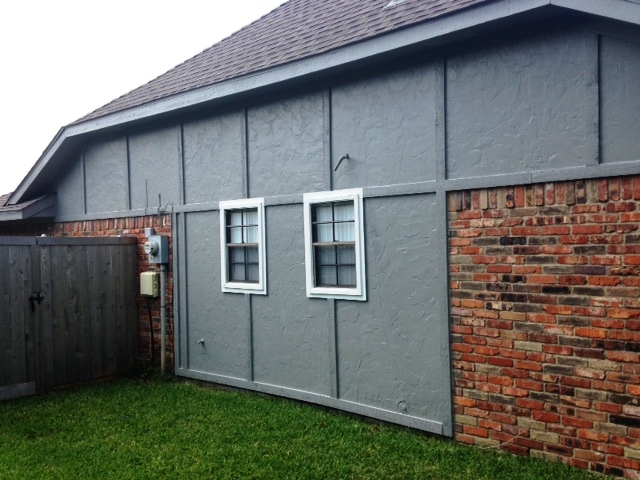 I wanted to do gray paint and he actually had some in mind. He painted a panel just to give me a test and it was perfect, just what I wanted, so we went with that. That was very convenient.
He removed some rotten wood on the outside of my house, replaced the door of my garage, and replaced some screens for me as well as doing the painting.
The work took 5 days altogether – that's it. They started on a Monday, and by Friday they were done. They were a crew of 4, including Leo. He came and went, but there were basically 2 or 3 guys here all the time working on it and he went over everything with me after it was complete. The crew were wonderful! Very courteous, very polite, really nice.
I think they were meticulous -- very, very neat. Before they power washed the whole house, they put everything in the middle of the yard and then they replaced everything. I mean, everything was clean and immaculate. They put it back perfectly. They cleaned up my yard, getting rid of all the wood that they had taken off the house.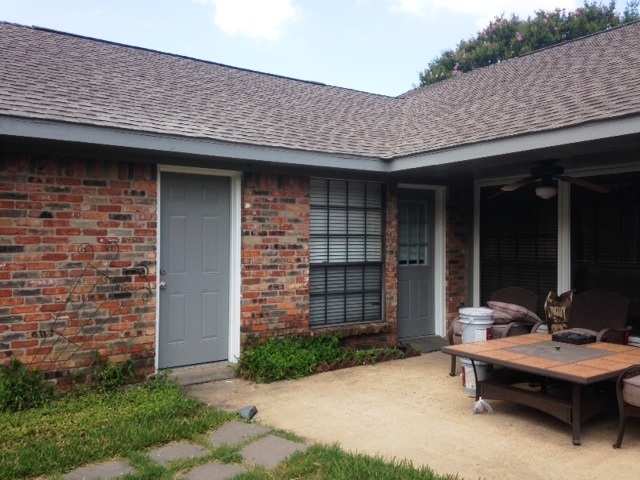 I'm very happy with the results and I'd recommend them highly. In fact my neighbor complimented them. She said, "You know, they did such a fantastic job." And they were so appreciative and they thanked me so much and they seemed really into it. These guys went way above and beyond. They were really great.
If you're looking for a contractor, I would suggest that it's not always the big guy that's much better If there's somebody that seems very ambitious and willing to work, I think those people really want to build their business and they do a good job.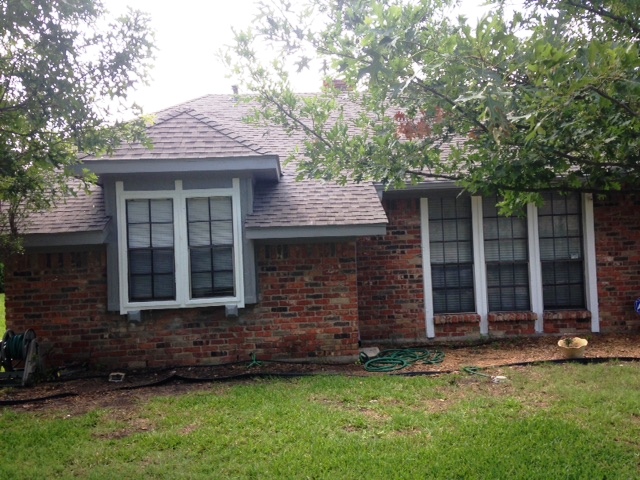 Save