---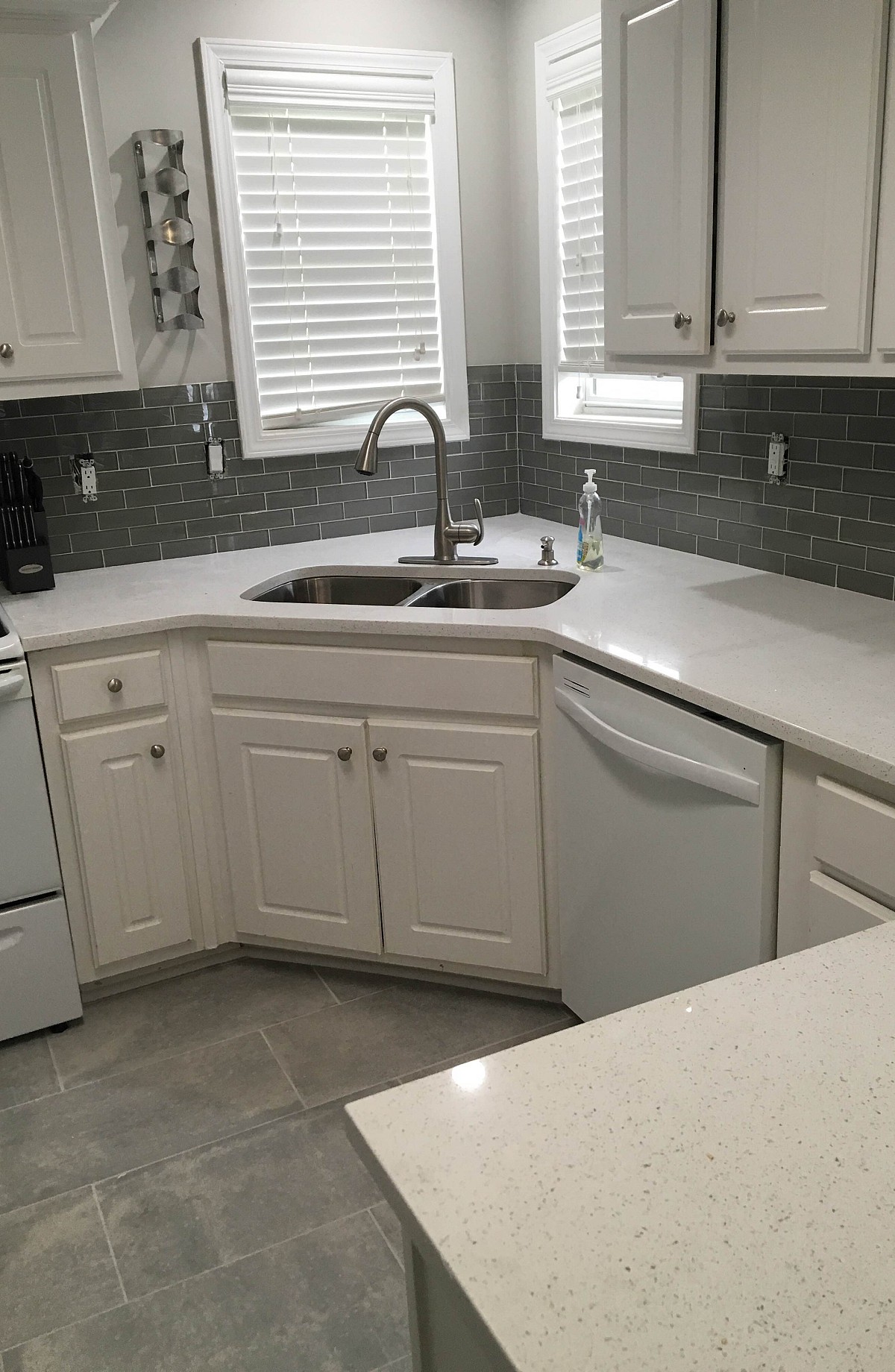 It all started when my husband tried to install our kitchen backsplash himself … and it didn't look good. (I've got "before" and "after" pictures, and his version is the one in the "before" shot.) I can't remember if we actually tore the tile down or the contractor did, but anyway he started fresh. We had really wanted a backsplash for 2 reasons: because we like the way it looks and also because we wanted to make our kitchen look a little more modern.
We went with this gray glass subway tile for our backsplash, which is really nice. We bought the tile ourselves, before we contacted the contractor.
In order to find someone to install the backsplash, I went on Networx and put in our information. I only received one phone call, which was from Superior Floor, but he came out and gave us a good price.
It took him a total of a day and a half to do our backsplash installation. I think he would have had the job all done in one day but he had to let something sit for 24 hours before he could continue. Then he did the rest, which didn't take him very long … so it was a day and a half altogether. He brought one other person along to help him the first day and then he was working by himself the next.
My husband and I have done a lot of projects to our house and he was by far the most respectful contractor that we've ever had in our home. It was great, really like a breath of fresh air. Because I was so over it, I was so tired of dealing with contractors. But he was great!
I'm glad that we were able to get in contact with him through the Networx site. That was pretty cool.
If I were going to give advice to someone who was about to hire a contractor, I would say, "Get multiple estimates and be sure to check out their customer reviews."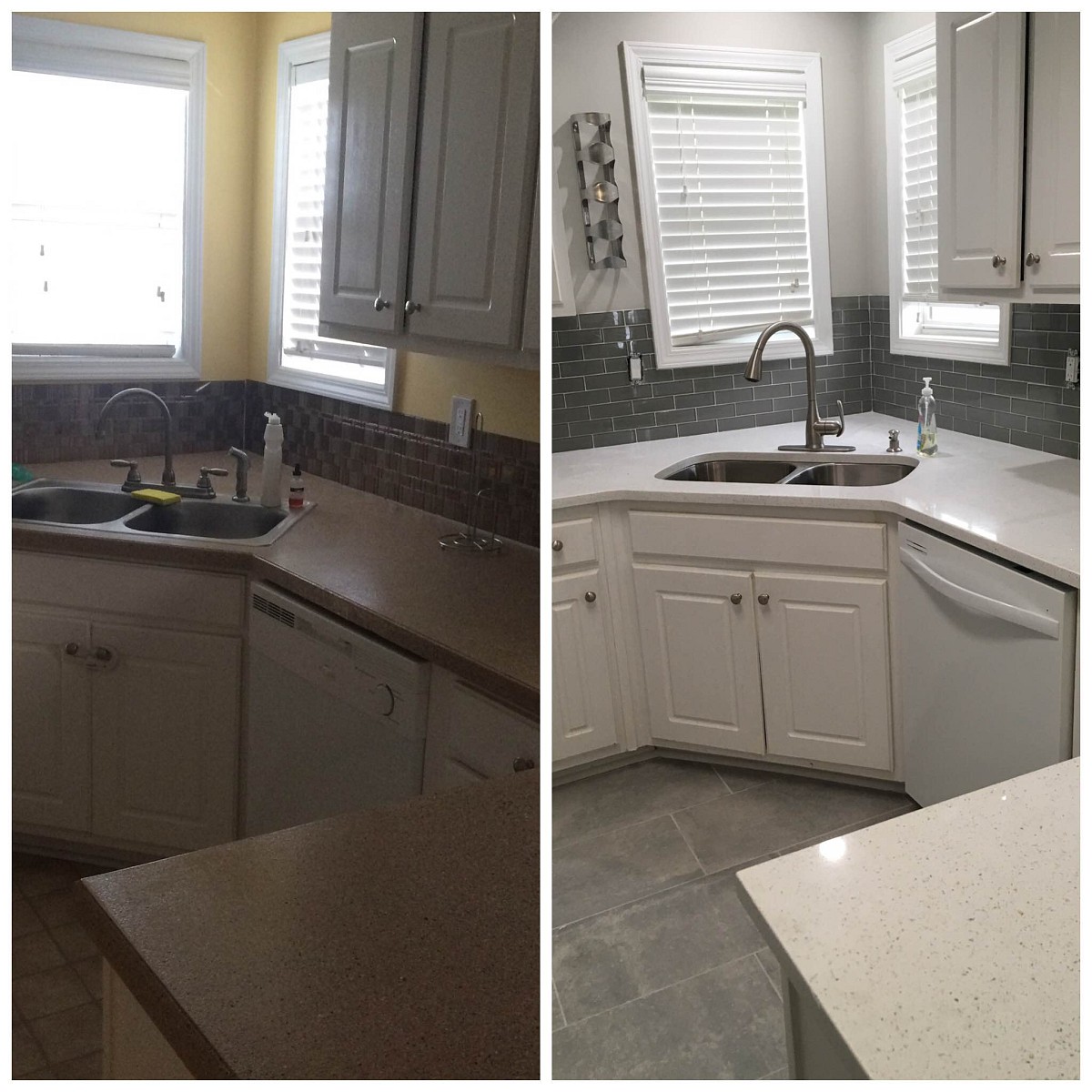 Save