---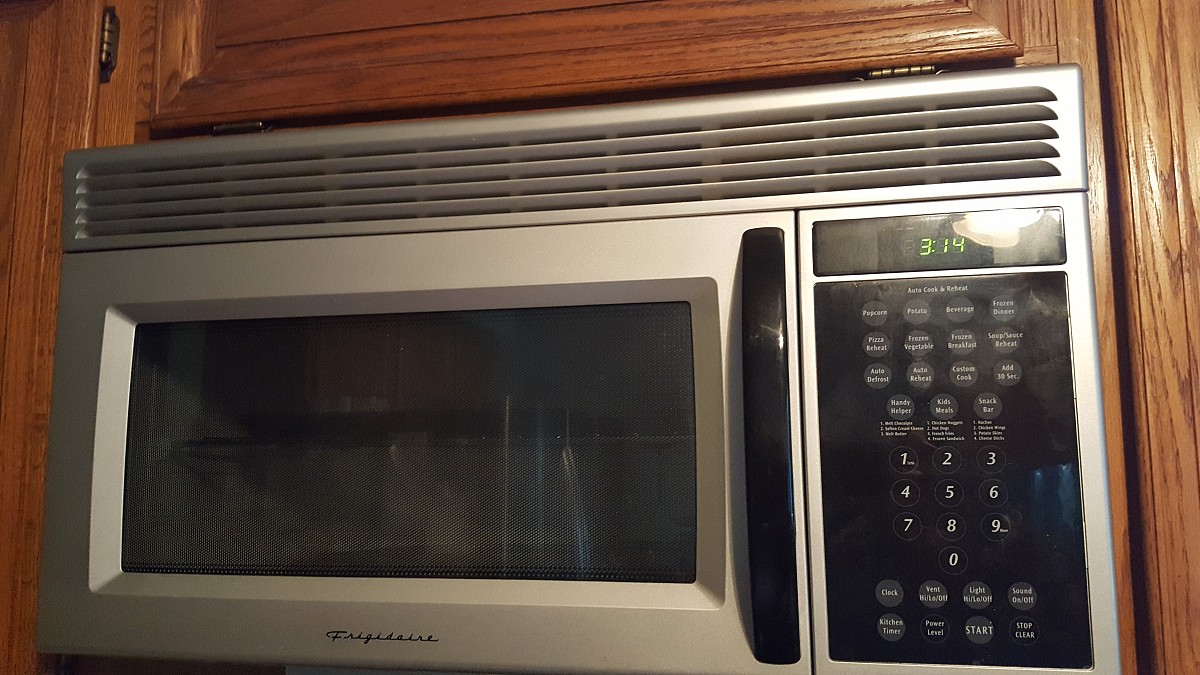 WHAT MY NETWORX CONTRACTOR DID FOR ME: Removed and reinstalled a large microwave, repaired minor damage to cabinet.
WHY I CHOSE HIM: Same-day service.
Several years ago, we bought an above-range microwave at a home improvement store, to go with our new kitchen stove. I don't recall who did the installation at that point but we could tell, over time, that the attachment to the kitchen cabinet was not correct. All of a sudden, instead of a solid seam, we could see the dowels … and it looked like the gap was getting larger. (The microwave is one of the largest sizes available, so it is fairly heavy, and it was actually pulling the bottom away from the cabinet.)
I called the store where we'd bought it originally. After I finally got an answer, I was given the phone number of one of their "preferred providers" … which turned out to be Networx. When I called Networx, they asked, "What would you like done?" I explained a little about my situation and the rep answered, "Okay, we'll have several contractors phone you with bids on the job." I'd say 10-15 minutes later, I got the first telephone call and shortly thereafter, I got a second call. I think I eventually received a third call as well, but the first two were impressively quick.
I selected the first contractor, Pro Handyman Shop, because they could get somebody out here that very day, before noon. When I asked approximately how much the work would cost, they replied, "Well, we haven't seen it yet," but they were able to give me some idea of the potential price. So I said, "Fine, have them come out."
About an hour and half later, two men showed up. Honestly, I could not have asked for any faster service than that. After they took a look, they informed me, "Now that we've seen it, we'll have to do a little more than we thought." I told them to just go ahead. I have to admit that the final price was a bit higher than I expected. I knew it would be more than they had first told me on the phone – because at that point, they hadn't seen it. I can't fault them for not being able to read my mind,
The handymen had to remove the microwave, do minor repair work on the cabinet (basically just shoving it back into its proper position), reinstall the same microwave, and attach it the right way. They worked quickly and got the job done in about an hour. They corrected the issue with the cabinet and rehung the microwave, so I'm assuming it's fine now. It's not like I stood over their shoulders and watched them, and I'm not sure I would have known what I was looking at, anyway. They were nice, polite, and efficient, and didn't disturb anything else.
My advice to homeowners looking for a contractor is to check that: 1) They actually listen when you explain to them what the issue is. Make sure they can repeat it back to you instead of just saying, "Okay, we're going to send a guy out there." 2) They're available to come out to your home promptly. 3) They at least give you an idea of the price, along the lines of "If we do this, it will cost approximately so much." 4) If they say they're going to be there at a certain time, they actually get there.
I liked Networx because I was told right away that some people would call me and then there was follow-up. I was very pleased with the service and thought Networx did a good job.