Why We Love Subway Tile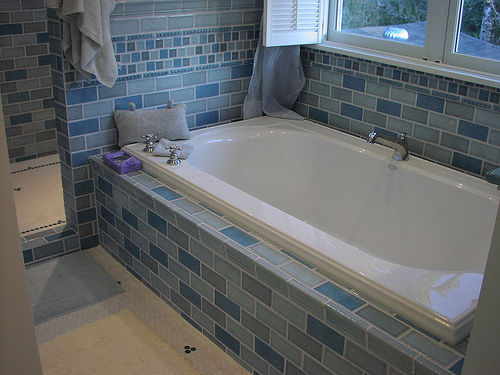 For over a hundred years, the classic subway tile has been a favorite choice for bathrooms. Let's find out the facts behind this popular tile style.
What is subway tile?
Getting their start in the New York subway system (as goes the rumor), these simple oblong tiles were glazed white and set tightly together using very little grout, making them easy to install and to clean. As indoor bathrooms became the norm in the early 20th century, so too did a desire for a cleanliness that bordered on sterile. Subway tiles' reasonable cost and simple installation made them more readily accessible for all budgets and levels of society.
These features are what have kept the classic white subway tile a popular option in today's bathrooms. Over the last century, a plethora of colorful tiles have come in and gone out of style, and yet we tend to come back to white or off-white as the color of choice for tile.
Sizes and types
The tiles' dimensions are generally 3"x6" or 4"x8". In other words, they are usually twice as long as they are wide -- and they are normally set in a staggered, or offset, brick pattern.
Subway tiles are made in one of two basic ways, resulting in differing looks and price points:
Molded. The less expensive tiles are molded, which produces totally uniform edges and sizes that can be installed by even the most novice do-it-yourselfer. Cutting the tiles using a wet cutter takes some practice, but these flat thin tiles are relatively easy to cut once you get the hang of it.
Hand cut. On the higher end of the price scale are tiles that are hand cut from hand rolled flats of clay and then glazed and fired. These tiles offer a lovely handmade look with rich glazing and rougher edges, but installation is much more difficult since they are not uniform. They are also harder to cut as they may or may not lie flat on the cutter. For these reasons, it's usually recommended to hire a professional tile installer who will know how to adjust the layouts so that the tiles won't look askew.
5 reasons to use subway tile in your bathroom remodel
When embarking on your own bathroom remodel, here are five reasons to consider using the classic subway tile:
Easy installation makes molded subway tile installation a great DIY project.


The hard glazed surface and minimal grouting makes tiles simple to clean and resistant to mildew -- great for humid environments.


The horizontal angle of the tile accentuates the width of the wall, which can be a good thing in small spaces.


Although these tiles have been in use in traditional styled bathrooms for a century, they work just as well in more modern spaces because of their clean lines and surfaces.


Due to the appeal of subway tiles to potential buyers, you will be enhancing the resale value of your home.
Linda Merrill writes for networx.com.
Updated August 28, 2018.
Looking for a Pro? Call us at (866) 441-6648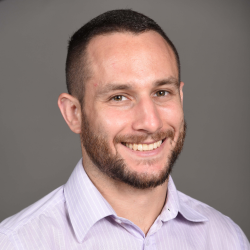 Top Cities Covered by our Remodeling Contractors