When To Replace A Garage Door Opener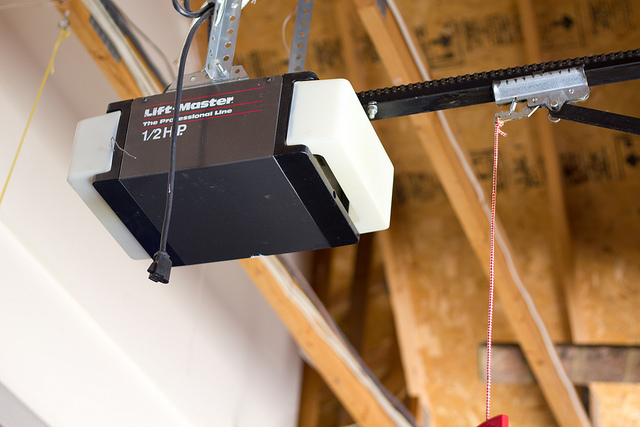 Like cell phones, radios, and every other electronic device ever made, a garage door opener will eventually either A) break down and die, or B) become so outdated that it's just no longer useful. And because a garage door opener is an electronic device that happens to control a 400-pound moving object, and because said moving object happens to stand between your possessions and the outside world, it's particularly important to be on the lookout for signs of either A or B. So, if you're wondering when it's the right time to replace your garage door opener, here are four things to think about.
When it's no longer working
First you need to determine whether your garage door opener has actually broken down and died, or if it's just temporarily ill. Begin by checking the mechanical parts: the door, tracks, springs, and drive. Is something caught on the door or the tracks? Is something binding or restricting the spring? Is the chain, screw, or belt drive broken or damaged? If you do find a mechanical issue that's preventing the garage door from moving, turn off the power to the opener, and contact a professional repair service.
If the mechanical parts appear to be in working order, then you'll need to check the electrical system. First, confirm that the garage door opener is receiving power. Unplug the opener and plug in another working appliance, like a radio or lamp. If you find that the outlet is not providing power, check the fuse box and reset the breaker. If it still doesn't work, you'll need an electrician. If the outlet is not the issue -- meaning it is providing power and the garage door opener is still not working -- then you'll have to call a garage door professional.
In either case, mechanical or electrical, a professional will be able to assess the situation. Keep in mind that a brand new garage door opener only costs around $200-300. There are very few inexpensive parts that you are able to replace in a garage door opener, so if the cost of diagnosis, labor, and parts for repair is greater than a couple hundred dollars, it may make more sense to replace the whole thing.
When it's no longer safe
In the 1990s, standards were set to ensure the safety of garage door openers. The two main safety features include an optical eye that sets a laser beam across the path of the door, and a cable that runs through the spring. The optical eye, also called the electric eye or safety sensor, is an external entrapment protection mechanism. Its purpose is to prevent the garage door from closing on a child, pet, or possession, and it does this by stopping the door from closing if anything crosses the sensor's laser beam.
The other major safety mechanism is the safety cable, which is a steel cable that runs down the center of the spring. The cable is there so that if the spring breaks, it will be caught on the cable and contained. During normal use, the springs are under enormous tension, and this can cause them to pop. If the springs are not fitted with a safety cable, the force of the flying pieces can be dangerous to people or disastrous to property.
If your system was manufactured prior to 1993, then you might want to upgrade to include these important safety features.
When it's not secure
Older garage door openers each had their own fixed code. But thieves developed a device that could hack into the system and steal the code, allowing them to enter your garage, and potentially your entire house, when you weren't home. Newer garage door openers come equipped with what is called a "rolling code," which means the code changes every single time the opener is used. This important security feature prevents criminals and other shady characters from being able to access your garage. If you have an older garage door opener with a fixed code, you should consider replacing it with a more modern, more secure garage door opener.
When it's just outdated
Older garage door openers were loud -- so loud they could wake up the whole block! If your garage door has always been the nuisance of the neighborhood, then maybe it's time to replace it with something newer and less noisy.
Another inconvenience associated with older units is their lack of battery backup. This means that during a power outage, you aren't able to open your garage door, which could obviously pose a major problem. Many newer units come standard with battery backup systems that kick in automatically when the power goes out.
So if you're wondering when to replace a garage door opener, the answer is simple: when it's no longer working, no longer safe, no longer secure, or just so old that it's not up to snuff! All of these are excellent reasons to upgrade to a beautiful, spanking new system.
Sayward Rebhal writes for Networx.com.
Updated June 26, 2018.
Photo: Dave Dugdale.
Looking for a Pro? Call us at (866) 441-6648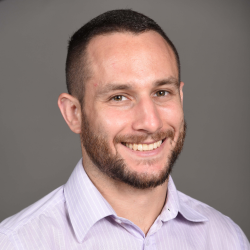 Garage door Average Costs
Top Cities Covered by our Garage Door Pros