Garage Door Maintenance Tips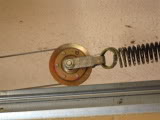 Garage door maintenance is essential for safety's sake; prevent potential injury due to worn-out garage door parts. Good garage door maintenance will also help prolong the life of your door. Here's what you need to do.
1. Springs
Maintenance of garage door springs involves two components: lubrication and adjustment.
Lubrication. If you notice that the garage door is squeaking or opening and closing more slowly than usual, apply a lightweight oil to coat the rollers, hinges, pins, track, springs, etc. Lubricating the springs is something you can do as often as you find necessary. On average, you should lubricate the garage parts at least once a year.
Adjustment. Garage door springs may be too tight or too loose if the door raises or drops on its own when opened halfway manually. There are 2 sets of springs: extension and torsion.
Extension springs can be adjusted by a very experienced DIYer. Ensure that the garage door is open completely and the springs are slack before starting work.
Torsion springs are dangerous to adjust and require specialized equipment. Serious injuries have been incurred by homeowners attempting to change or adjust a spring by themselves. Find a qualified professional to adjust or replace your torsion springs.
2. Check Hardware Connections
All hardware should be checked at least twice a year for loose connections and rusted or worn metal. To stay organized, make a checklist of all garage hardware, including:
cables
levers
rollers
pulleys
brackets
handles
locks
3. Paint or Stain
Regular painting or staining of your garage door will keep it looking great. For a wooden garage door, finishing is an important step to protect against moisture, which will cause the wood to rot. When your wood door is new, paint it inside and out. Repaint the exterior every 1-2 years and touch up the interior occasionally.
4. Check Door Balance
Test the balance of your garage door periodically to help prevent problems. To do this:
1. Start with the garage door in the closed position.
2. Use the release mechanism on your garage door opener so you can operate the door by hand when doing this test.
3. Try lifting the door manually about 3-4 feet above floor level. It should move smoothly and with minimal resistance and stay open once you let go. If not, have the garage door balance adjusted.
Updated June 3, 2018.
Looking for a Pro? Call us at (866) 441-6648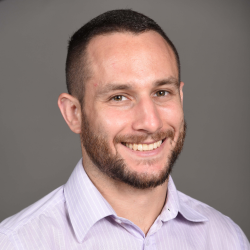 Garage door Average Costs
Top Cities Covered by our Garage Door Pros