Vacuuming Tips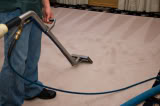 Vacuuming your carpet is the best way to maintain it and help prolong its life. But how often, how long, and with what kind of vacuum? Here you will read tips for successful vacuuming to ensure that your carpet gets as clean as possible.
How Often?
Vacuuming should be done at least once a week. There are many variables that will determine if you need to vacuum more than once a week: Do you have young children in the house who may make things dirty? Do you have pets that shed? Do you suffer from allergies? If you answered yes to any of these questions then you should vacuum more than once a week. The following areas should be vacuumed with extra care: high-traffic areas, such as entrances to rooms; areas where people sit; under tables (especially in the case of a carpeted dining room where food could get stuck in the carpet). If you have the time to keep to a vacuuming schedule, then try to keep to this: Vacuum daily in high-traffic or pet areas, vacuum twice weekly in medium-traffic areas, vacuum weekly in light-traffic areas, using attachments at carpet edges. If you don't have the time to keep up with vacuuming then consider finding a reliable cleaner to help you.
The Best Method
That's right, vacuuming can have an actual method. Simply vacuuming back and forth doesn't do the trick of removing the dust particles or other particles that may have seeped into the carpet. Keep in mind that cleaning the carpet goes beyond what the eye can see. Your best bet is to use slow, repetitive front-to-back motions in an overlapping sequence. But do not press down or make too many passes over the same spot. Instead, move slightly to the left or right about every four strokes.
Vacuum Attachments
Make sure you use a vacuum with attachments. It's pretty much impossible to get corners and upholstery clean without vacuum attachments. A good quality vacuum will come with a number of attachments, so depending on the specific cleaning needs in your home, you should have at least a few of the following types of attachments: the all-purpose or universal brush which works well on books and shelves; the crevice tool (long and thin) reaches into narrow slots and corners; the dusting brush details items that need a softer touch; the radiator brush catches radiators and narrow spaces; and the upholstery brush that works to clean upholstery.
General Vacuuming Tips
Use an attachment to get down in the crevices, as dust can accumulate in the corners and other hard-to-reach places. To get rid of this dust, run the attachment along the baseboard while you're cleaning the edge of the carpet.
While you've got the vacuum out for the carpet, consider using it to vacuum your home's air vents, which is a common place where dust and other particles hide.
Change vacuum bags when they are a little more than half full.
Do a walk-through of your carpeted areas picking up clutter and any large pieces of debris that your vacuum cannot suck up, such as leaves from shedding house plants, small toys, paper clips and another small items that could get in the way of — and even break — the vacuum.
Looking for a Pro? Call us at (866) 441-6648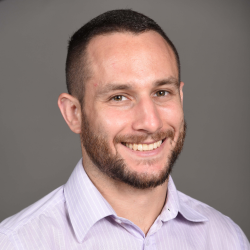 Top Cities Covered by our Cleaning Services