A Guide to Concrete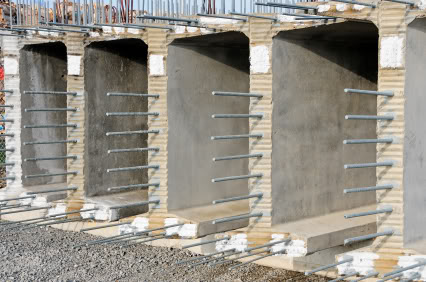 Did you know that concrete has been used in building construction since Roman times? Today it is one of the most widely used man-made materials: Different types of concrete are seen in both major building projects such as skyscrapers and dams as well as smaller construction in private homes. Concrete is made up of various materials including cement, fly ash, slag cement, limestone, gravel, granite, sand and water. Different compositions of materials result in the different types of concrete, such as high-strength concrete, stamped concrete, high-performance, etc.
Uses for Concrete
In modern home building, foundations, floors, walls and counters all utilize different types of concrete. Reinforced concrete is one of the types of concrete used in construction. Steel reinforcement bars (rebar), plates or fibers are added to Portland cement to provide tensile strength to standard concrete. Reinforced concrete is used in floors, walls, slabs, columns and more. As one of the most common types of concrete, reinforced concrete has made modern building possible. Insulating concrete form systems (ICFs), a builder-friendly wall system, have been available in Canada and Europe for a while, but only became popular in the US in the 1990s.
A hot new use of concrete in the home is for flooring. Types of concrete flooring consist of polished, tinted and embossed or scored. Concrete can be made to mimic other materials - like brick or stone - at a significant cost savings. Concrete floors are modern and can come in any color, making them a great option for budget-conscious style. Radiant heating is also a possibility with concrete floors, and can even be retrofitted into an existing floor.
Low-moisture types of concrete are good for concrete countertops that are strong, yet still offer many design styles and looks. Concrete can be molded and tinted to resemble soapstone and other popular counter surfaces. Concrete can be molded into many shapes, including vessel sinks and countertops with integrated sinks. The variety of design styles is nearly endless with different types of concrete additives for color and texture. Like natural stone, concrete can be mixed to be smooth or highly textured.
It is no wonder that concrete has become one of the most widely used man-made materials in the world. Its uses in building construction are numerous, it is inexpensive to manufacture and can be used in all areas of the home, from foundation to beautiful and contemporary finish materials.
Looking for a Pro? Call us at (866) 441-6648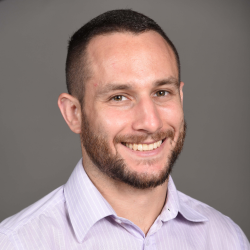 Top Cities Covered by our Concrete Contractors