Turning Obsolete CRT Screens Into Gorgeous Glass Tile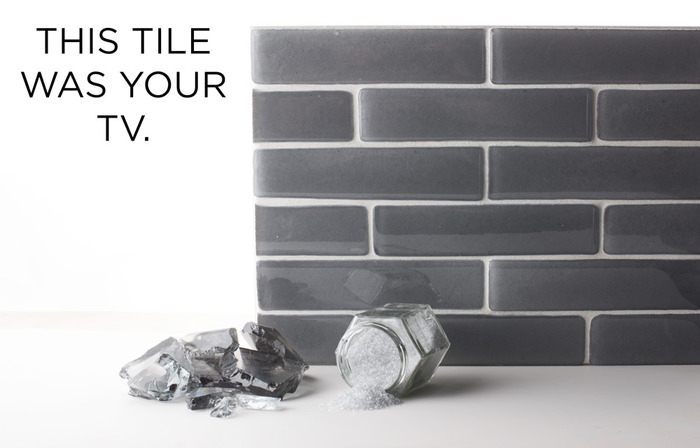 Thanks to the ready availability of affordable flat screens, many homes are renovating their computer and home entertainment setups to take advantage of high-resolution, low-footprint products. There's an inevitable problem, though: what happens to all the CRT televisions and monitors they're getting rid of?
Electronic waste recycling efforts aim to keep such materials out of the waste stream by reclaiming any usable components and turning them into useful products or raw materials for production, but it can be challenging to keep up. Especially when an abundance of a given good, like CRTs, hits the waste stream, it can be very difficult to develop uses for recycled components that are environmentally friendly, sustainable, and functional.
Enter Fireclay. The company recycles the specialized CRT glass to make tiles in rectangular and octagonal shapes, in several different sizes for various projects, like bathroom floors, backsplashes, and outdoor tile. It spent several years developing an effective system for recycling, including developing relationships with sources and working with electronic waste recyclers to remove CRT glass from its housing so the company can crush it and process it into tiles -- the rest of the CRT monitor or television is further broken down at other recycling facilities.
Like other glass tile, the CRT tile can be installed in a variety of settings, and any tile installer can design and install it. Working with a San Francisco tile contractor, homeowners can design a tile project to meet their needs and impress their guests.
The company's approach is an innovative and creative example of how a seemingly useless product can be recycled. Because CRT glass is so specialized, the most logical and efficient thing to recycle it into is more CRT glass, which is exactly what we don't need. Coming up with the idea to turn into tile takes it out of the waste stream and ensures that more of a largely useless product isn't generated.
Before consumers run to the hardware store, Fireclay Tile's product isn't quite market-ready yet. The company has a Kickstarter campaign asking for assistance from the public to purchase molds it can use for the production of its recycled CRT tile line, with a variety of prizes for backers including a full set of tile for a kitchen backsplash -- which would be idea for an eco-friendly kitchen remodel.
The company has a great deal of experience in working with post-consumer material and thus is familiar with the process of making recycled products beautiful, effective, and functional. Currently, the CRT is available in only one color, Phosphor, which is a natural grey like that of the CRT glass it came from. Capacity for producing custom colors is on the way, and other custom options such as specialized tile shapes and sizes may be options in the future as well.
Companies turning waste into usable components: now that's magic.
Katie Marks writes for Networx.com.
Looking for a Pro? Call us at (866) 441-6648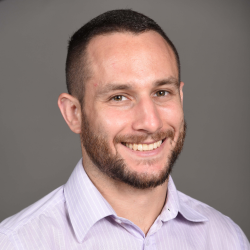 Top Cities Covered by our Remodeling Contractors