The Securest House in America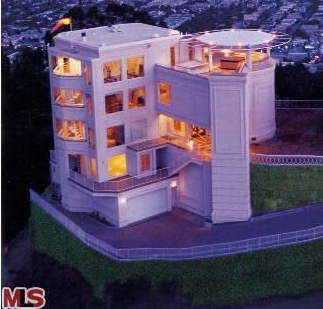 The fortress that some consider the most secure home in America is situated on an "extremely private" gated site. Like the castles of old Europe, the Hollywood Hills home sits atop one of the highest ridges in the Los Angeles area, and has 360-degree views of the valley below.
Despite floor-to-ceiling windows to capture the views, the home on Cole Crest Drive is incredibly secure. Most of the windows are made with bulletproof German polycarbonate, and the home also sports Swedish ballistic steel.
The home has extensive surveillance, and biometric scanners for all entry points. The home also has two secret panic rooms to escape from intruders, and two "safe cores" that are invisible and fully isolated from the rest of the house. These safe cores provide a retreat during a potential nuclear or biological attack.
Finally, when all else fails, you can use the heliport to escape the home. Many other security details remain a secret for fear of compromising security even by talking about the system.
You don't have to sacrifice luxury for all the security, though. The 8,000 square feet of living space includes 32 rooms, with seven bathrooms and a gourmet kitchen with commercial-grade pizza oven. The home also has a 2,000-square-foot finished basement and a 6-car garage, plus secure parking for 14 more cars.
The home's exceptional security features were designed by Al V. Corbi, the founder of Strategically Armored and Fortified Environments, which specializes in ballistic-proof security for corporate offices, homes and yachts.
For security on a smaller scale, however, a Polish team of architects has Corbi beat. The most secure house in the world is believed to be the "Safe House" outside Warsaw. Designed by KWK Promes, a Polish firm, the building is allegedly zombie-proof.
During the day, the home has plenty of windows and glass doors, but it can transform into a block-like fortress. Intruders can be blocked out with the push of a button, which pulls a roll-down gate over one side of the house. Steel walls slide across the other sides, turning it into an impenetrable gray cube. The steel walls also serve as a safety perimeter for the garden during the day.
Updated April 19, 2018.
Looking for a Pro? Call us at (866) 441-6648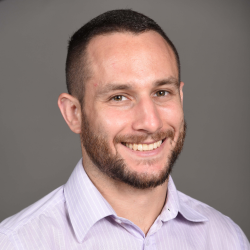 Top Cities Covered by our Remodeling Contractors