---
WHAT MY NETWORX CONTRACTOR DID FOR ME: Replaced gas valves for my furnace and other appliances.
WHY I CHOSE HIM: Emergency availability.
Before I bought my house this past summer, I had had it checked out by an inspector, but when the weather started getting cold in the fall, I noticed that there was a problem he hadn't picked up. We tried to turn the gas furnace on at the end of November and it was just ridiculous. You could smell gas everywhere.
I wound up getting the gas company to my house to check it out. They shut the gas off, saying there was a problem with the valves and I had to have somebody come out. That's when I ended up at the Networx website looking for a contractor.
The lady I talked to from Networx was great. She basically asked me what the issue was and then she got me in contact with Edwards Plumbing & Heating, Inc.
I didn't really have time to compare bids because that was the first real cold spell we had this year and it was supposed to go down to the single digits that night. It was not the time to say, "Oh, I'm going to call a bunch of people and wait a day or two." When they turned the gas off, they told me, "You can't even run electric heaters with the gas leak so bad." So I had to just go with it.
Jason, the technician who came out, arrived really quickly after I called him, even though the weather wasn't amazing so the roads weren't really good. I was on my way home from work at the time. My girlfriend was home already. They told me he would be there within an hour but it was more like 45 minutes.
He checked out the problem and then wrote me an estimate. After he came back from getting the parts, it took him about an hour to replace all 3 of the valves with the yellow knobs that you see in the photos. After that, we had to get the gas turned back on and the furnace running and we were good to go.
Jason was a nice dude, thorough and good at explaining what he had to do. He fixed the gas valves so they're working really well now. Only one thing -- because it was so rushed, the work was a little bit higher priced than I would have liked.
In hindsight, if it hadn't been so cold, I probably would have talked to another contractor or two just to compare prices but with the weather the way it was, I didn't really have too many options. I just wanted to get it done and get the heat back up. But other than that, I thought everything went relatively smoothly.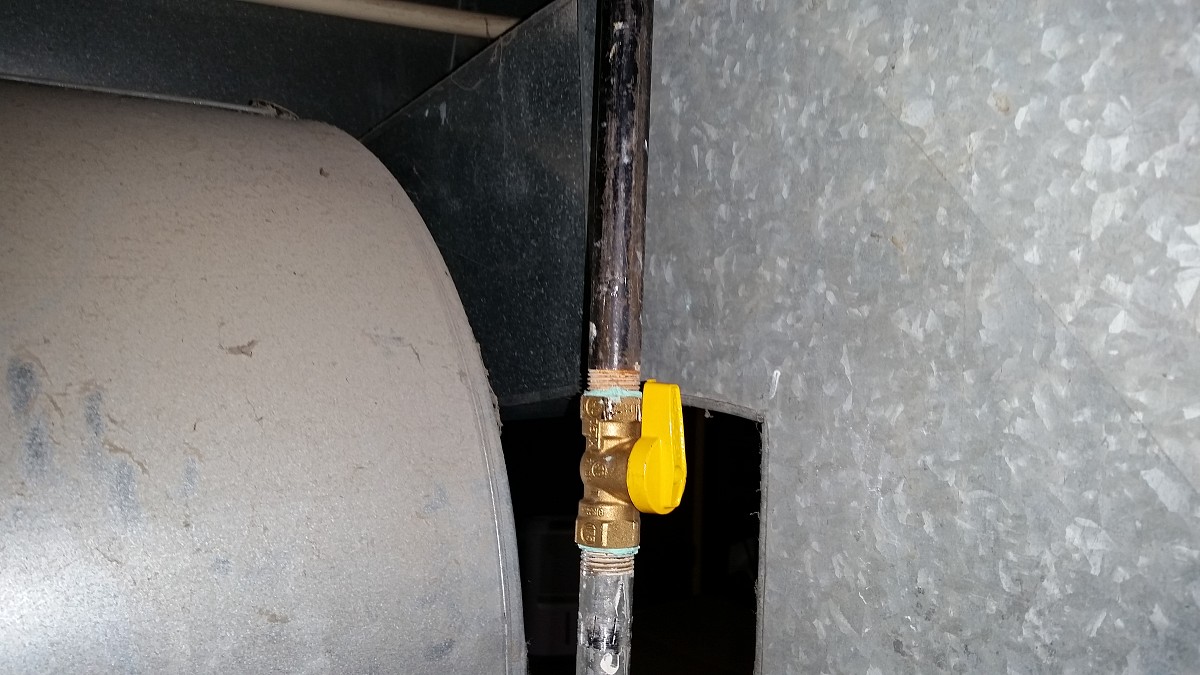 Edited by Laura Firszt.