Potted Trees for Your Indoor Garden
Hibiscus
If you already have an outdoor hibiscus, bring it indoors for the winter. A hardy variety of hibiscus may do better indoors (these have dull medium green heart shaped leaves with large buds 2-4" in length).
Hibiscus will bloom less during the winter, but you'll still enjoy the colorful blooms when you give the plant enough light and humidity. The blossoms spiral open into dinner plate sized red, white, or pink flowers.
The plant will need 50 degrees Fahrenheit or warmer. It will bloom more if you have an atrium or greenhouse. Water only when the soil is dry to the touch. Don't be concerned about yellow leaves as long as your hibiscus doesn't become completely bare. Winter plant care will ensure you have a large, more brilliant plant in the summer.
Bougainvillea
Bougainvilleas are a tropical evergreen plant that does well indoors in containers. The many varieties of bougainvillea boast large, sometimes fragrant, colorful blooms. The petals are really modified leaves (like dogwoods).
When you overwinter a potted bougainvillea inside, you'll have some flowering and a lovely ornamental tree. Don't be afraid to prune these plants to keep them the size that is best suits your indoor space. Bougainvilleas thrive in sunlight and well drained soil, so don't overwater. Powdery pink is good for containers. Raspberry Red are very colorful when in bloom.
Dwarf Alberta Spruce
The Dwarf Alberta Spruce is an evergreen with soft, dense gray green needles. You may enjoy this as a miniature Christmas tree or buy several of these for the entryway to your home to bridge the natural outdoors with your indoor environment. These slow-growing conifers can be trimmed into any size or shape. The Dwarf Alberta Spruce is available in one gallon or two gallon containers.
Ponytail Palm Tree
This palm-like shrub is the easiest to grow indoors. If you don't have a green thumb or much time to dote on your plants, this is the tree for you! This ornamental Ponytail Palm Tree has an onion shaped base, is frequently used outside near pools during the summer, and can be moved inside during the winter. This hardy plant can adjust to six months of low light. It grows to six feet outdoors, and indoor plants are approximately two feet. For more information on caring for your plant and its history, visit the University of Arkansas Division of Agriculture. Available at/photo credit: www.kipapanursery.com.
Bamboo Palm
The Bamboo Palm will improve your health! All green and blooming plants bring healthier air to your home, especially in the winter months when there is less fresh air to clear out the indoor polluants. According to a NASA study, some plants do a better job of cleaning the air than others. This Bamboo Palm is one of the most effective at ridding the air of toxins such as formaldehyde and benzene. Another tree on the NASA list is the Weeping Fig (ficus benjamina). Available at/photo credit: www.evergreengardencentre.com.
Dwarf Meyer Lemon
The dwarf Meyer lemon is a miniature (about 28 inches tall) lemon tree that is a true gift-fragrant, beautiful, and provides fresh lemons in your home. The tree yields several pounds of fruit per year. Just pluck a lemon and start cooking -- lemon meringue pie, lemon chicken, and lemon squares! The juice is sweeter than the sour lemon you are used to. Your lemon tree will need enough sun exposure to thrive. It's relatively hardy and easy to care for. A larger variety, a six to eight foot Meyer lemon tree, can be purchased online at Wayside Gardens.
Are there other fruit trees you can grow indoors? Yes! All of these will offer beauty, fragrance, and sustenance to your home: key limes, dwarf oranges, kumquats, avocados, dwarf bananas, papaya, guava, blackberry, dwarf grapefruit, blueberry and fig. Consult your local landscaper for suggestions.
Looking for a Pro? Call us at (866) 441-6648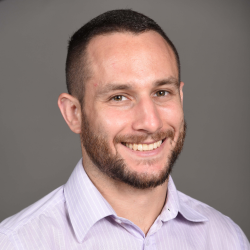 Landscaping Average Costs
Top Cities Covered by our Landscapers