Making Modern Architecture Blend In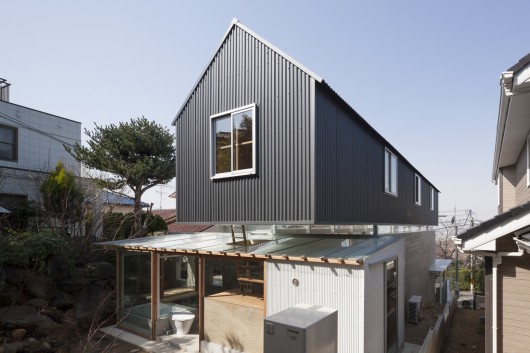 Ever walk down the block and see a new house sticking out like a sore thumb? It's a particularly common problem with modern architecture, which stands out in historic communities because it looks so radically different from older housing. But modern housing doesn't have to clash, with the right architect at the helm of the project, and an example from Japan shows exactly how modern homes can be brought into alignment with their surroundings.
Tato Architects faced a number of constraints with this project. They were working in a historic community with older homes built in a very specific style that they didn't want to try to replicate, but they also didn't want to create a garish new home in the neighborhood. Furthermore, the lot they were developing was elevated, creating a risk of building a looming monster.
The build features concrete walls that were treated during pouring and finishing to help them resemble the older masonry of the neighborhood. While the home is obviously built in a more modern style, the decision to texture the concrete helps it blend more harmoniously. Inside, a clever arrangement of rooms and spaces has turned a relatively small home into a spacious one with a great deal of flexibility, including lots of windows and doors to connect it to the outside, increasing the sense of space.
To further help it blend in with the neighborhood, they kept the roofline of surrounding houses, echoing the traditional architecture in the interest of keeping a streamlined look and design. The home also uses a variety of materials, which creates a variegated look that also blends with a community where homes come in different shapes, sizes, and construction materials. It stands out on its own as a piece of remarkable and deft architecture, but it's also not overwhelmingly modern.
This home provides a fascinating example of how architects can work with the surroundings of a home to integrate it into the environment, rather than trying to force a home to fit in. They carefully studied the homes in the area, using images and other references in the office to help them design a streamlined home, and they walked around in the neighborhood to understand the look and feel before they started developing design plans and models. The result is a beautiful blend of modern and classic style.
The design is also very innovative, with a concrete shell built first and followed by construction inside; in many ways, it was similar to remodeling a home, as the construction crews worked within the finished concrete walls to create the interior spaces. Within, the home has lots of sources of natural light, unusual architectural features, and creative uses of the home environment to create surprises and treasures around every corner, and to make the inside highly modern and intriguing, increasing the modern feel that's hinted at on the outside.
With landscaping, the home will tap into even more aesthetics, drawing upon the community at large and creating an oasis of plants to further shield the inhabitants from the public eye. Landscaped environs can also create a sense of spaciousness inside, by giving people something to draw their eyes out beyond the interior of the house. Landscaping is always a concern in crowded areas where homes may have limited room for it; Philadelphia landscapers, for example, work to get the maximum coverage they can for their clients.
As a piece of modern architecture on its own, this Ishikiri home is a success, and it looks like a dynamic, fun living space. As an example of homes integrated into older communities, it shows that it's possible to build new without disrupting an entire neighborhood.
Katie Marks writes for Networx.com.
Looking for a Pro? Call us at (866) 441-6648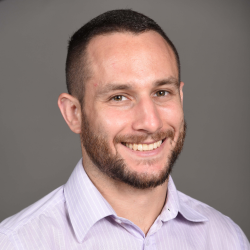 Landscaping Average Costs
Top Cities Covered by our Landscapers