Three Interesting Dogs You Should Meet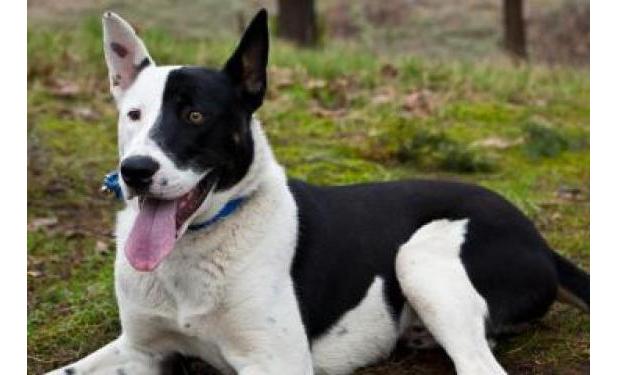 The world is full of interesting dogs. Television programs and movies boast a bevy of them that captured American hearts, from Lassie and Rin Tin Tin to Benji or Toto from "The Wizard of Oz." But what is it that actually makes a dog interesting? To find an answer, I turned to an expert.
"Dogs can connect with people on an emotional level," says David York, the Executive Director of the Fulton County Animal Shelter in Atlanta. "They can detect when a person feels sad and they can be so funny. They're non-judgmental and they are a lot more like us than we realize. That, I think, is what makes a dog interesting."
And York should know. In addition to his work with the shelter, he's also the founder and CEO of Barking Hound Village (a dog boarding and daycare facility and the owner of Sophie's Uptown, a canine-themed Atlanta bakery and restaurant named after a much-loved mixed breed that York shared his life with for close to 20 years. There's no doubt, his compassion for pooches, and especially the underdogs (no pun intended there, really) runs deep.
"The pet overpopulation is out of hand," he points out. "People are surrendering their pets at an amazing rate, simply because they can't afford to take care of them. It's heartbreaking."
So if you're looking for an interesting dog and have the room in your heart and under your roof, here's a diverse pick of fun-loving fidos that are waiting for you to be their new bff: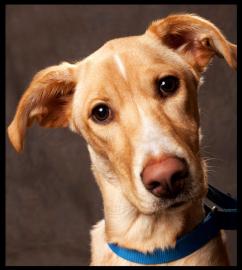 Zuri is a mix of Retriever, Labrador and Beagle. Currently a resident of the Charlotte Humane Society, she's seven months old and house trained. According to insiders at the Humane Society of Charlotte, she's accustomed to being indoors, likes squeaky toys and playing with other dogs. Not every dog is perfect for every family or individual. Let's face it: we all carry our own baggage, right? Zuri's issue isn't all that unique, however, she would probably be best suited for a household without children. She seems to be somewhat scared of them.
Nevertheless, she certainly falls into the category of interesting dogs and would make a wonderful companion for the right person or family. According to York, her breed mix should make her a very loving and loyal dog, with somewhat of a hunting instinct, so expect some fun play time.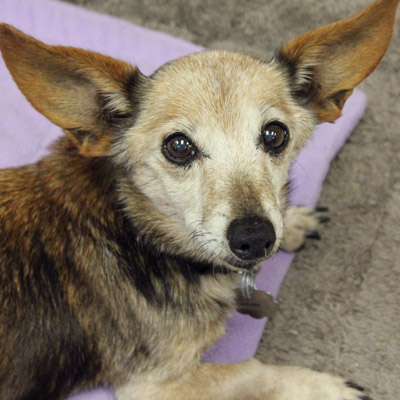 Peaches lives at the Kansas City Humane Society. She's a Dachshund/Rat Terrier mix with a distinctively mellow personality: she gets along great with cats and other dogs. A senior canine, she is 12-years-old and takes heart medication, which she is responding to quite well. According to the KC Humane Society, she would probably do well in a household where there is frequently someone at home. In other words, she likes her human companionship. According to York (his dog Sophie lived to the ripe old age of 20), there's no reason to be reticent about Peaches' age. "With proper care she can live and thrive for many more years and offer a rewarding relationship for the right friend."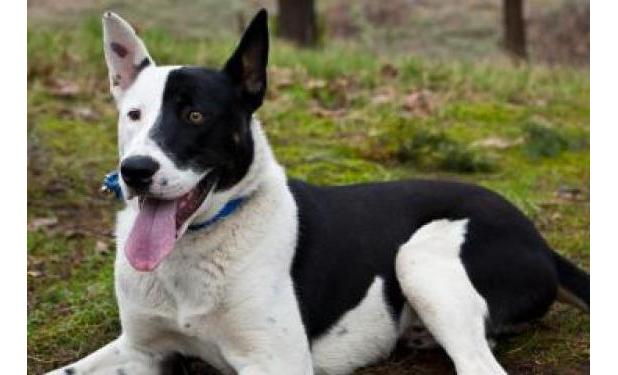 According to the folks at the Seattle Humane Society, Domino is a kinda' big dude of a dog, but quite the gentleman. A two-year-old Siberian Husky/Border Collie mix, he understands commands to sit, lay down and walks perfectly on a leash. He loves to cuddle with his human friends, and he's covered with a beautiful coat of thick black and white fur. York points to the Siberian Husky aspect of Domino's make-up that would make him well suited for colder regions. "Siberian Huskies can be very independent. Border Collies are smart. With this kind of a mix, you can expect an observant, capable and loyal companion that will need mental and physical stimulation."
"In reality, all dogs are interesting," York concludes. "It's about finding the right match between the human and the canine. Right now, in this current environment, I think it's very important to consider shelter adoption. Not only can you get practically any type of dog you want from mixed to purebred, but you're getting an animal at much less of an expense. More importantly, you're also saving a life."

David Aaron Moore writes for Networx. Get home & garden ideas like this on Networx.com.

Looking for a Pro? Call us at (866) 441-6648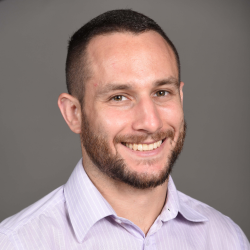 Pest control Average Costs
Top Cities Covered by our Exterminators