How Much Does it Cost to Tile a Floor?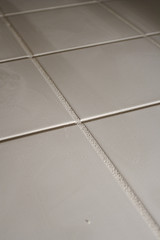 Tile is the preferred choice for many floors in your home because of its durability and low maintenance. Whether you choose natural stone for outdoors, like those that litter the streets of Rhode Island, or a more artistic and unique look like a mosaic tile, their durability and appeal will greatly enhance your home.
Tiling a floor can be a difficult task. If you choose to do it yourself, you can cut costs. However, this is only recommended if you have some prior experience. You can also save money by knowing what you want, planning ahead and ordering the right amount of tile. Depending on the type of tile, layout of the room, and uniqueness of the look, the cost can vary.
What Kind of Tile Should I Use?
The most common floor tiles are ceramic, porcelain, quarry, and terracotta, which are all versatile and durable. Glass and metal tiles are options as well, but are recommended primarily as accents and backsplashes, like behind a bathroom sink.
Glossy or Non-Glossy?
Almost all floor tiles come in glossy (also known as glazed), and non-glossy finishes. A glossy finish is more slippery and needs to be polished regularly, but is water- and scratch-resistant, though it tends to cost more. Non-glossy tiles have more traction, and are usually more inexpensive, but tend to require frequent sealing.
What Will It Cost Me?
Glossy ceramic tile can run between $1–$20 per square foot.
Non-glossy tile averages about $2 per square foot.
Porcelain tiles, which can mimic the look of real stone, cost $2–$4 per square foot.
Custom-made art tiles are expensive, and can run from $25 per square foot and up.
Terracotta tiles run between $1–$2.50 per square foot, though European terracotta can cost more.
Mosaics – tiny tiles less than two inches square – are usually mounted on a 12x12-inch mesh sheet, which can come in porcelain, glass, stone and metal or a combination of those, and run $3–$25 per square foot.
Installation Fees
If you aren't confident about installing the tile yourself, professional tile installation is the way to go, and will typically cost between $5 and $10 per square foot. Odd room layouts usually cost more, and contractors will charge a fee for moving furniture. Some tile prices may include installation.
Buying Extra Tile
Tiles often break when being cut, so it's a good idea to order 10%–20% extra tile, which can also be stored for future repairs.
A new tile floor may be just the thing your home needs, but be sure you select the right tile for the job, at the right price.
Related Articles
Looking for a Pro? Call us at (866) 441-6648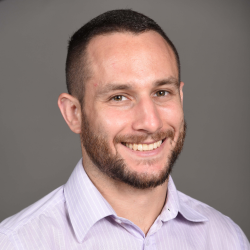 Top Cities Covered by our Tile Contractors