Kitchen & Bathroom Tile Backsplash Ideas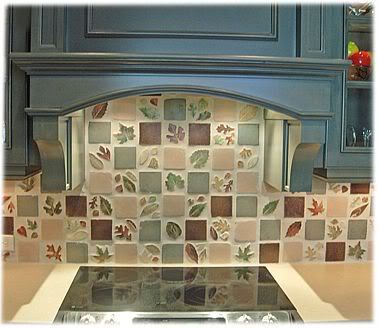 Photo: ehow.com
Tile backsplashes in the kitchen and bathroom are designed to prevent liquids from draining along the wall and behind the cabinets. With so many tile backsplash options available, there are many ways to make the functional backsplash an integral part of the kitchen and bathroom design concept.
Some backsplashes rise only a few inches above the countertop, while others cover the entire wall. Consider the overall design of your kitchen and bathroom before choosing the type of tile you want for your backsplash.
Types of Tile for Kitchen and Bathroom Backsplashes
Tiles for kitchen and bathroom backsplashes used to be limited to only ceramic designs. Today, kitchen and bathroom backsplash design ideas and products are limited only by your designer's imagination.
Types of Tile Material for Backsplashes
Recycled terrazzo-like tiles made from glass, marble and other materials
Stone such as slate or granite
Metal, including stainless steel or copper
Backsplash Tile Patterns
Mosaic
Artistic tiles such as leaves, fish and even murals for kitchens and bathrooms
Patterned sheets of small tiles
Border tiles and inset tiles
Kitchen and Bathroom Tile Backsplash Borders
When planning your kitchen and bathroom tile backsplash design, consider implementing a border to add interest to a solid-color design. Ideas for borders range from Grecian to Mexican to tropical influences. Since artistic design backsplash tiles tend to be more expensive than solid-color ceramic tiles, adding a few border tiles into the design of your tile backsplash can lend a high-end look to your kitchen or bathroom without causing a big hit your budget. Your tile provider can give you a cost estimate to help you decide which method works better for you.
Sizes of Kitchen and Bathroom Backsplash Tiles
Backsplash tiles for the bathroom and kitchen come in a variety of sizes to fit any design. They are available in square-foot sheets embedded with chips of tile materials and they also come in larger individual square tiles, from 12" to even bigger.
With so many design ideas available it is easy to make the tile backsplash an interesting element of your kitchen and bathrooms. Consult your kitchen or bathroom designer to help you narrow the choices to the tile backsplash designs that work best to decorate and protect your kitchen or bathroom.
Find a contractor with experience designing backsplashes and other kitchen and bathroom tile designs.
Looking for a Pro? Call us at (866) 441-6648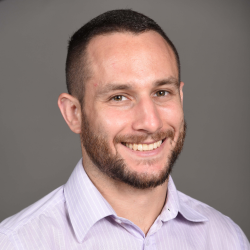 Top Cities Covered by our Tile Contractors