Do I Need A Sump Pump? Homeowner FAQs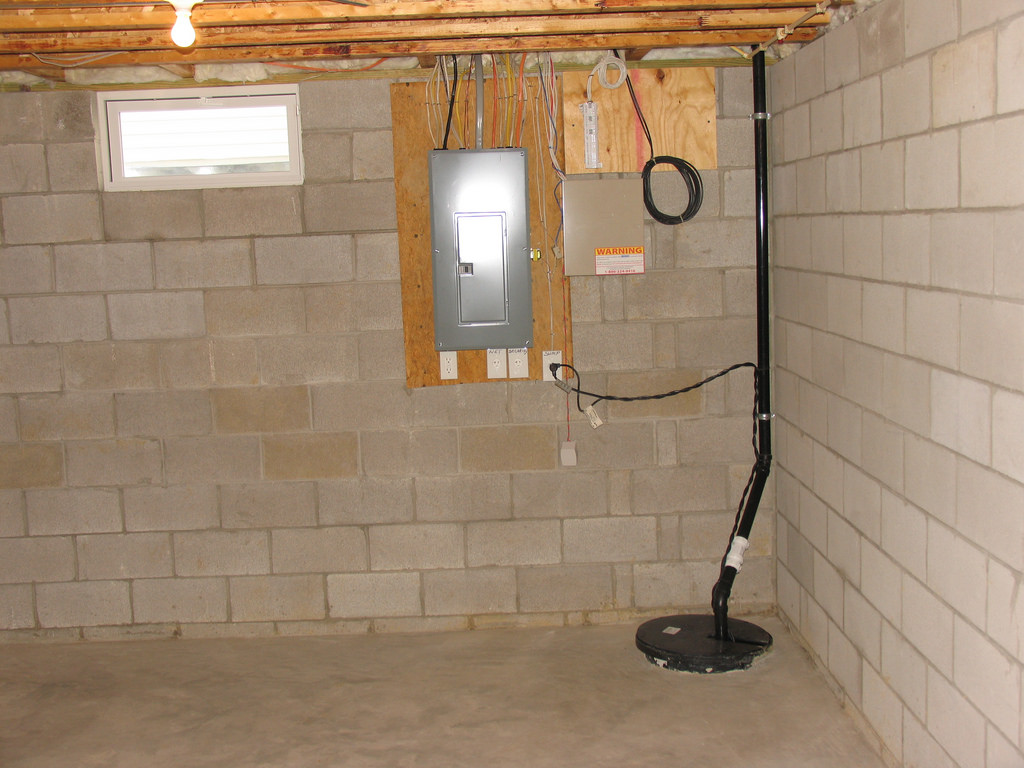 "Do I need a sump pump?" homeowners often ask. "I'm hoping I'll never need one." Look at it this way – installing a sump pump is like taking out an insurance policy. In the best case scenario, you won't ever need to use it but if you're faced with an emergency, you'll be awfully glad it's there. These 6 FAQs will help you decide whether you need a sump pump in your home.
Q. What is a sump pump?
A. A sump pump is a small pump designed to remove water and excess moisture from your basement. Installed at the lowest point of your basement floor, often in a dedicated sump pit (AKA a sump "tank" or "basin"), your sump pump draws in water through a filter trap. It then directs water outside and away from the foundation via a discharge pipe.
There are 2 basic types: 1) the pedestal pump whose motor is raised above the sump pit and 2) the more expensive but more powerful submersible pump, which is totally submerged. The sump pump runs on electricity; although connected to your home power supply, it should always have battery backup in case of a power outage.
***
Q. What are the benefits of a sump pump?
A. A sump pump:
Defends your home against basement flooding.


May be required for homeowners insurance coverage of basement flood damage.


Protects wall coverings and paint against peeling.


Safeguards metal appliances (washer, dryer, freezer, etc.) from corrosion.


Prevents fungus, molds, mildew, and infestation by termites or other insects.


Keeps your foundation intact.


Results in a warmer, dryer basement year round.


Gives you peace of mind no matter what the weather is like outside.
***
Q. Do I need a sump pump?
A. A new sump pump installation is especially important in these cases:
1. Past water problems. Has your basement flooded before? Then, unless you've made major modifications such as replacing your old foundation, you'll be wise to install a sump pump.
2. Location. Groundwater (from rains or melted snow) is more likely to rise to the level of your basement floor if your house is located:
on a very flat plot of land with little drainage
on a low-lying plot below the local water table
on poorly draining soil
in a region with strong rains or heavy snowfalls that melt rapidly.
3. Finished basement or storage. Protect your investment if you've had your basement finished or you use it as a storage center. A sump pump is an affordable form of "insurance" against serious water damage.
4. Aging pump. Once you already have a sump pump in place, you can expect a submersible pump to last for about 10 years; a pedestal type has a lifespan of 25-30 years. After that, it will need to be replaced.
***
Q. When is the best time to install a sump pump?
A. The answer to this question depends on your local weather. In northern states, fall is an excellent time for installation, before the winter snow season. In rainy areas such as Florida, have a sump pump installed prior to the summer rains.
***
Q. Can I install a sump pump myself?
A. Yes, sump pump installation is a potential DIY project, as long as you are a very savvy home handyperson with good demo and concrete skills, as well as plumbing knowledge. If you'd prefer to leave the task to an expert, hire a reliable plumber who has experience working with sump pumps.
***
Q. How do I maintain my sump pump?
A. Sump pump maintenance is really quite simple. Clean the filter trap every 3-4 months. In addition, test your system several times a year by pouring water into the pump to ensure that it activates. Oil the pump parts annually, if required as per the owner's manual.
***
Q. I'm looking to buy a house. Is a sump pump installation in the basement a sign of potential trouble?
A. You may be dismayed by the idea of buying a home with a sump pump installation already in place, wondering whether it's a red flag which signals trouble with flooding. However, the pros generally agree that this is actually a sign of a well-maintained house. In fact, a sump pump installation is required by law for new home construction in certain areas. If you're buying a resale, look to the seller's disclosure and your home inspection for more information about past (or potential future) problems.
Laura Firszt writes for networx.com.
Updated July 1, 2018.
Looking for a Pro? Call us at (866) 441-6648