Does an Exterminator Need a License?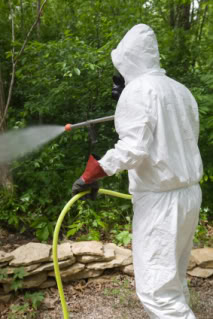 If you are experiencing bugs, rodents or any other type of serious pest infestation, you are likely to need the help of a local exterminator. While there are non-chemical pest control methods available, as well as chemicals which can be purchased in hardware stores, these are usually not as effective as a treatment from a reliable, experienced exterminator.
Why? Well, for one, an expert knows how to locate the root of the problem and attack it. Additionally, he is trained to spot openings and weak points in your home through which the bugs can enter. Last and most important, a professional has access to special tools and chemicals, and knows how to use them safely and effectively. That is, of course, if he's licensed.
Licensing Requirements
All U.S. states require exterminators to be licensed, though each state has its own conditions and terms. In Jersey City, New Jersey, for example, exterminator applicants must undergo a pesticide course, pass a test, and take part in at least 40 hours of on-the-job training. However, in cities like Irvine, California, state law only demands that exterminators pass an exam. To renew their licensing they then have to show proof of at least 20 hours of continuing education every two years.
Advantages of a Licensed Exterminator
Aside from the fact that it's against the law to administer pesticides without a license, there are a number of additional reasons why a licensed professional is the preferred choice. A licensed exterminator will have liability insurance that will cover property damage and bodily injury. Additionally, having undergone the acceptance requirements, the exterminator is more knowledgeable about both industry standards and safety precautions. What's more, in many states he'll have undergone on-site training.
A professional exterminator also provides a much higher quality of service. He won't just get rid of pests, but also prevent them from returning. He will routinely examine your entire home to locate entry points or additional problems. This can be very useful if he finds, for example, that you have rotting wood as a result of termites. The exterminator will be able to get rid of the ants, and you can hire a carpenter to repair the wood before your damage gets worse. Furthermore, he knows from experience how long the treatment should be effective for, and sometimes even provides guarantees. Finally, he can offer long-term plans and maintenance coverage so that your home will be pest-free all year.
Tips for Selecting a Pest Control Service
When selecting a pest control service, ask for their license number and look it up on your state's website.
Check online reviews, as well, or ask the exterminator to provide his own references – and call them! A single phone call can be a very informative experience.
Ask for a written contract, and make sure any guarantee – if there is one – is in writing as well.
Be sure to get a receipt for any payments you make.
Having your home fumigated or your yard treated with pesticide is a serious procedure involving dangerous chemicals. Therefore, when searching for an exterminator, don't settle for anything less than an experienced, licensed professional in order to ensure a safe home for you and your family.
Updated March 6, 2018.
Updated March 6, 2018.
Looking for a Pro? Call us at (866) 441-6648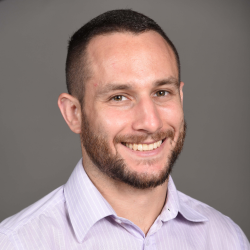 Pest control Average Costs
Top Cities Covered by our Exterminators